Playdium creates order from chaos
When is a video arcade not a video arcade? When it's a 'location-based entertainment centre.' Such is the designation that Toronto-based Playdium Entertainment has given to the 29 locations it currently operates across Canada. Essentially, these are electronic gaming destinations -...
When is a video arcade not a video arcade? When it's a 'location-based entertainment centre.'
Such is the designation that Toronto-based Playdium Entertainment has given to the 29 locations it currently operates across Canada. Essentially, these are electronic gaming destinations – but Playdium's ambitious goal is to make game-playing a rich and engaging experience, not just an addictive pastime.
Much of the distinction between arcade and 'entertainment centre,' of course, comes down to the way in which the experience is packaged. So the creative team at Kramer Design Associates (KDA) discovered when they assumed the task of developing signage and other interior display graphics for Playdium's new flagship location in downtown Toronto.
'We wanted to create an immersive environment,' says Jeremy Kramer, vice-president and creative director with KDA. The firm's design work for the Toronto location, which opened in November, has since been replicated at Playdium centres in Burlington, Ont. and at the West Edmonton Mall.
Playdium, which opened its first location in Mississauga, Ont. in 1996, aims to deliver a unique experience. Even if a game is offered at other arcades, the company will work with the game manufacturer to put its own stamp on it, and ensure that the Playdium visitor experiences it differently.
Walking into a Playdium centre is a visual experience, Kramer says. From the moment they enter the venue, visitors are surrounded on all sides by merchandising for the games. Graphic display is by far one of the most important elements of the environment, serving to heighten the energy and excitement of the place.
'The fun of the game should start long before people start playing,' Kramer says.
A kind of visual hierarchy is at work in the downtown Toronto location. Overarching all is the Playdium brand itself, which defines the general look of the place – unique, unusual and irregular. 'Its consistency is its inconsistency,' Kramer says. 'All of it is done with a twist.'
At the same time, however, the graphics need to create some sense of logical order, to help visitors find their way around. Hence the various zones that have been created: 'Speed,' 'Sports,' 'Music,' 'Kids' and so on.
Kramer describes the zones as 'communities' – each showcases a particular game genre, and has its own distinct visual theming, created through various means, including theatrical lighting. (The 'Contact' zone, for example, is devoted to martial arts games and features Chinese lanterns, as well as dragons and other Oriental images splashed on the walls and floors.)
The challenge, he says, was to develop graphics that would be unique to each zone, but would also integrate well with one another.
In addition to creating excitement and defining themes, the graphics also had to communicate more detailed information about certain games.
Take the Virtual Coaster, which allows players to take a simulated roller coaster ride that they themselves have programmed. Since there's frequently a queue for this popular game, KDA created a display that serves multiple purposes: it keeps people entertained while they're awaiting their turn, gets them charged up about the game and provides instructions for programming their own ride. Video screens show roller coasters from around the world in action, while the graphics provide explanations for such roller coaster terminology as 'helix' and 'airtime.'
Playdium locations are constantly evolving to maintain the excitement level – and that creates unique design challenges. KDA's ongoing task, Kramer says, is to keep the visuals fresh, and to update displays as newer games are introduced.
While Playdium's core target, obviously, consists of Nintendo-obsessed teens and young adults, Kramer says the audience extends far beyond that narrow segment – a point that KDA needed to keep in mind when designing the interior graphics. With two bars on-site, the Toronto location attracts a significant adult audience; in fact, it markets itself as a prime venue for corporate functions.
Accordingly, the graphics must have a sophisticated adult appeal, while remaining sufficiently cutting-edge to interest the younger generation.
'One of the keys was creating something that would be visually interesting and challenging for all ages,' Kramer says.
Also in this report:
- Resistance is futile: Whether the trade show industry likes it or not, the Internet is changing the exhibition business p.19
- Sex show to target mainstream audience: Everything To Do With Sex event will offer a walk on the mild side p.22
Last day: Vote on the 2018 Marketer of the Year
Sept. 29 is the last day to vote and also weigh in on the state of the industry in our annual survey.
The final deadline is here to weigh in on the state of the marketing and ad industry in Canada and for brand-side marketers to vote for the top Marketer of the Year. The deadline for the survey and to vote on the top marketer is Sept. 29 at 11:59pm ET.
In these online polls, we ask anyone in a marketing or agency role to weigh in on things from job satisfaction to agency relations to new technology. Marketers also now have the chance to vote on who should take the overall Marketer of the Year spot, which will be revealed at the CASSIES awards in early 2018. However, those completing the survey from an agency are not invited to vote for the overall MOY in the survey.
Profiles on all five contenders, as well as results from both polls, will also appear in the January/February issue of strategy.
Please note that your answers will remain strictly confidential.
Below are the nominees for the 2018 Marketer of the Year competition. Find out more about their accomplishments by taking the survey.
Esteban Davila, country marketing manager, HP Canada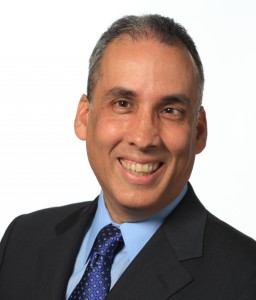 Thanks to leadership efforts from Davila, the team at HP snagged a 2017 Bronze Lion for their 20-minute cinematic doc about Canada's most notorious hacker, Michael "MafiaBoy" Calce. The first-person film helped the brand surpass marketing objectives by 67% and also supported a 174% increase in HP's hardware and solutions sales funnel. Internally, Davila also closely aligned the marketing team with sales, channel, retail, trade marketing and communications.
Lori Davison, VP of brand strategy and communications, SickKids Foundation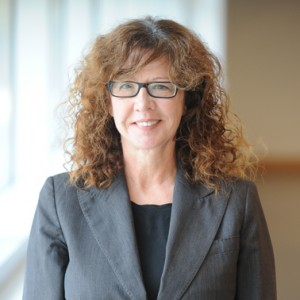 In 2017, Davison spearheaded SickKids' most ambitious (and certainly most striking) brand platform and campaign yet. The "SickKids VS." work was a combination of bold creative and a highly coordinated media strategy. Beyond leading the Gold Lion-winning platform, Davison also brought a new vision to the hospital and the way it partners with corporate donors by co-creating ad campaigns that help partner brands collectively raise funds, such as the Kraft Peanut Butter's program for food allergies.
Andrea Hunt, VP of marketing, Weston Bakeries
Since arriving at the company in 2015, Hunt has helped put Weston brands back in touch with consumer needs and halt category declines. She did this by bringing on an entirely fresh roster of agencies, and then focusing on insights to create new brand foundations. Hunt did this with both the Gadoua and D'Italiano brands by leveraging national pride with a beloved comedian and encouraging Canadians to "Live Large" for each of the respective brands. She is also responsible for the launch of Dave's Killer Bread, a new born-in-Canada loaf that established a new super-premium tier for bakery.
Marie-Claudel Lalonde, director of strategic communications and marketing, Loto-Québec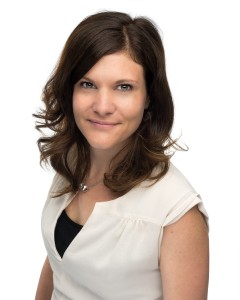 Lalonde has helped Loto-Québec establish a new positioning around game entertainment, leading campaigns for new lottery products that helped make the  company culturally relevant. She brought a younger generation to the brand with its "You should buy a lottery ticket" work for Lotto 6/49 that has become a social phenomenon in Quebec (with the tagline even being referenced in popular TV shows). Lalonde also spearheaded creative for the company's new luxury lottery, 100 $ Ultime, which was promoted as a group-buying ticket. Sales for this product surpassed objectives by 498%.
Nancy Marcus, VP of marketing, Kruger Products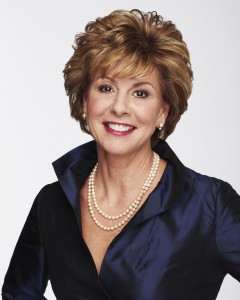 Marcus has helped Kruger turn emotion-less commodities into a sought-after brands. She grew mature brands by creating bold work that challenges the category, such as the White Cashmere Collection, which continues to be an all-encompassing (PR, experiential, advertising and social) platform that has given 33% of Canadians a reason to consider buying the brand's products. This year, she led the "Now Streaming" initiative, where the brand live-streamed music in office washrooms with a motion-detecting poster. Marcus also led the award-winning "Tissue for Any Issue" campaign for Scotties, which included a political twist this year with its Hillary vs. Trump creative edition.