Marketers of the Year 2011
Anne-Marie LaBerge and the Telus menagerie take the top prize, plus winners from P&G, McDonald's, Danier, Mattel and Boston Pizza.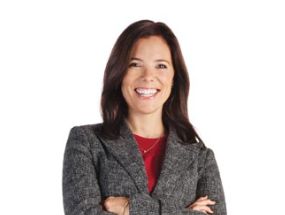 It ain't easy to be named one of strategy's marketers of the year. First, you have to be nominated, then be impressive enough to make the top six, and finally have your accomplishments put to the industry, which chooses the winner while they weigh in on the state of the marketing nation (see p. 12 for the survey results).
It's tough, but there are a few things you can do to help your case. You can be creative in a category known for not-so-creative advertising, like Steve Silverstone did with Boston Pizza. You can go beyond your demo, like Réidín Goode did with Mattel brands such as Barbie and Hot Wheels. Or you could win a coveted brand-building award and turn around your category, just like Christine DesJardine did for the oral care business at P&G. If that doesn't work, try a brand makeover with some high-fashion help, similar to Jennifer Steckel Elliott at Danier. Or you could always orchestrate a massive marketing push behind a launch, like McDonald's Joel Yashinsky. Finally, you could do what overall winner Anne-Marie LaBerge did for Telus – make consumers part of the conversation and give back to the communities that support your brand in a meaningful way.
Haven't done any of that yet? Don't worry, you have a whole year until we crown the 2012 winners.
Jump to:
Telus wins hearts with critters & causes
McDonald's brews coffee-biz change
Danier gets its runway groove on