CASSIES Bronze: CTC asks visitors to keep exploring
A digital-heavy campaign from DDB creates millions in Canadian tourism revenue.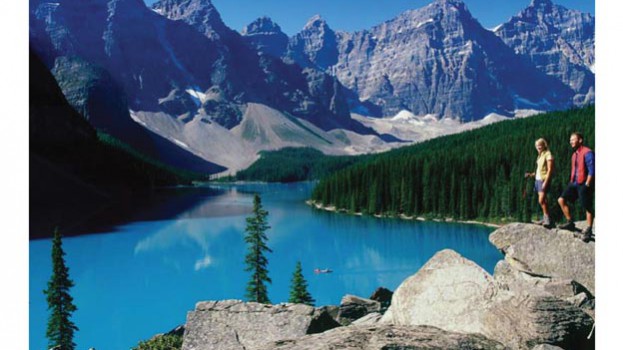 BRONZE: Services General • BRONZE: Best Insight
Situation Analysis: Canada has been losing market share of an intensely competitive international tourism marketplace, and while many potential travellers shortlisted Canada as a destination, this was not converting into action. With Canada on the global stage after the 2010 Olympics, the CTC set out to "harvest the afterglow" and turn awareness of Canada into more visits.
Strategy & Insight: The CTC's Global Tourism Watch uncovered that Canada was stereotyped for its beautiful scenery and outdoors, but it was a bit one-dimensional. It was also clear that online sharing and word of mouth was increasing exponentially. This led to a strategy based on traveller-to-traveller experiences, and the invitation to "Keep Exploring."
Execution: The campaign launched in May 2010 and used newspaper, magazine, television, online and social media. All elements led to an interactive blog, which used social media to share experiences. To convey authenticity the TV ads broke away from lavish production and sourced user-generated videos from YouTube. Print emulated Flickr and Facebook, while major newspapers used "spadea" wraps that looked like an online blog. Meanwhile, Google Maps and Street View transported travellers virtually to real Canadian locations.
Results: The campaign propelled Canada to number one country brand in the world, bumping the U.S. from the top spot (source: FutureBrand). It also delivered a government-approved ROI of 101:1 – for every dollar invested, $101 was generated in tourism revenues.
Cause & Effect: The new campaign was the only significant change in effort. Spending levels were down due to reduced government funding. Pricing and promotion were at normal levels, and the overall economy and strong Canadian dollar, if anything, would have depressed the results.
Credits:
Canadian Tourism Commission
SVP marketing strategy & communications: Greg Klassen; executive director global marketing: Ernst Flach; executive director global communications: Gloria Loree; VP international: Charles McKee; regional managing director, core markets: Rupert Peters; regional managing director emerging markets: Siobhan Chretien
DDB Canada
CDs: Cosmo Campbell, Dean Lee, Josh Fehr; ADs: Murray Falconer, Brandon Thomas, Chris Moore, Colin Hart; copywriters: Kevin Rathgeber, Cameron Warden, Jeff Galbraith, Neil Shapiro, Jarrod Banadyga, Jessica Schnurr, Mark Sissons; VP business director: Michelle Kitchen; media planner: Jason Snider; media planner & buyer: Erin McWhinnie; media buyer: Jonathan Ebsworth; account management: Bryce Sparks, Dana Rudelier, Geoff Wilton, Shannon Cherry, Shannon Frame, Marty Yaskowich, Jennifer Green, Sara Caissie; broadcast producers: Sue Bell, Katherine Mutzke; digital producers: Erica Jonsson, Kimberly Holden, Zerlina Chan; print producers: Gayle Robson, Courtney Smith; community cultivators: Chris Walts, Kumiko Ide, BJ Vicks, Veronica Heringer