CASSIES Gold: OLG plays a winning hand at poker
The Poker Lotto launch campaign by Due North Communications results in sales that triple objectives.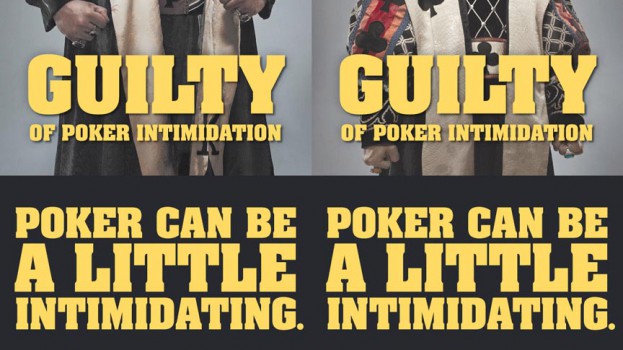 GOLD: Off to a Good Start
Situation Analysis: In the recent past, several lotto games have been designed to draw 19- to 34-year-olds back into playing the lottery, but none have been successful. Poker Lotto would be the latest attempt, tapping into the massive trend that has attracted millions of young adults to poker. The objective was to get $37 million in sales between the Sept. 7, 2010 launch and the end of the fiscal year (March 31, 2011).
Strategy & Insight: Poker seemed like a great way to attract 20-somethings to OLG. However, although much of this demo is excited by the game, research uncovered a fascinating roadblock: poker is intimidating. This led to a critical decision. Rather than fight the fear of poker, the campaign would embrace it. Poker may be intimidating. But Poker Lotto isn't.
Execution: This was built around the Kings – intimidating characters dressed up as the kings from playing cards. In the launch TV spot, they pull up to a red light in a suped up '64 Plymouth Fury. Seeing some average guys in a nondescript car, one of the Kings guns the engine and yells out "Hey! Your mom called. She wants her car back." Another King sneers at the guys while a voiceover explains that poker can be intimidating, but not Poker Lotto. The TV was supported by two radio executions, a Metro newspaper wrap, rich online ads with an advergame built in, nightclub ads, and point-of-sale flash posters.
Results: Seven-month sales (from launch to end of fiscal) were more than $118 million – tripling the $37 million objective. This was the largest overachievement by a new OLG regional game launch in years, and made Poker Lotto the most successful regional lottery in OLG's 2010/11 portfolio.
Cause & Effect: Advertising tracking in October 2010 saw awareness of the television campaign reach 69% vs. OLG's norm of 44%. The same study showed that 33% of respondents claimed the advertising showed how Poker Lotto was different from other lottery games. This, too, beat the OLG norm of 25%. As for other factors, the launch advertising budget was in line with other regional launches. There were no pricing, distribution and promotional changes, and the recent launch of Lotto Max, if anything, would have been a detriment to Poker Lotto's success.
Credits:
OLG
VP, lottery marketing: Wendy Montgomery
senior marketing manager, regional lottery: Adam Caughill
advertising manager: Jodie Bates
brand manager, regional lottery: Melissa Caria
Due North Communications
president: Jill King
SVP, CD: Karen Howe
ACDs: Shawn Wells, David Gee
VP, group account director: Rob Nadler
account director: John Pace