CASSIES Silver: Tetley sets the mood
John St.'s colour therapy helps Tetley Herbal Teas take over as number one.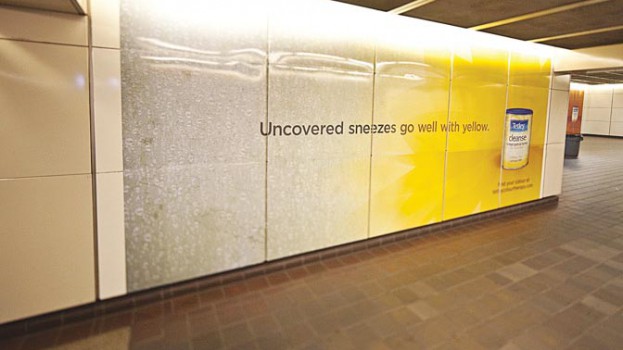 SILVER: Events, Seasonal and Short-Term
Situation Analysis: When the shift toward tea culture started in Canada around 2000, Tetley's mission was to carve out leadership in every segment of hot tea. That led to years of successfully investing in black tea, green tea, red tea and new products like Tetley Infusions. But herbal tea was one cup left unturned. The segment was worth about $30 million, but was declining at 2% per year. Tetley could no longer ignore this, so in 2008 it introduced new packaging to be more compelling at shelf. This produced an uptick in volume. But it wasn't enough to catch Celestial Seasonings, which led with 19 share points to Tetley's 17. For the October 2010 to March 2011 period (hot tea season) it was time for advertising to do some heavy lifting.
Strategy & Insight: Qualitative research uncovered something surprising: women approached herbal teas with a need state first – i.e. the need to feel calm, uplifted, etc. But the category approached her by ingredient – peppermint, chamomile, passion flower. So with the 2008 packaging change, chamomile became Dream, peppermint became Revive, and so on. However, the segment was still stale in the consumer's mind. The herbal tea occasion was an island of lonely introspection, on a couch, in a housecoat, book in hand, drizzle on the windows. Enter Tetley Colour Therapy.
Execution: The driving strategy was "mood media" – getting the message into places and spaces where the audience would be feeling different moods. Fifteen-second TV ads featured nerves on a wedding day, being with good friends and office politics, with each mood linked to a different therapeutic colour. Billboards were even more pointed, linking the programming to different moods and colours. Transit called out the stresses of riding the subway, while the website opened up a stream of Facebook and Twitter messages.
Results: By the end of the campaign, Tetley was up 17% in tonnage and had taken over at #1 from Celestial Seasonings. For an investment of $2.4 million, Tetley earned $4.2 million in revenue resulting in a return on marketing investment of 1.7 — well exceeding Tetley's global benchmarks. Engagement measures exceeded industry averages, and time spent on the microsite was over four minutes on average.
Cause & Effect: The case showed a correlation between tonnage volume and media flighting. In addition, spending was on par with typical efforts across tea segments, pricing and percent on deal were on a level playing field, distribution was not a factor and there was no unusual product or promotion activity.
Tetley Canada
president: Stephen Rice; director of marketing: Kathy Grant-Munoz; brand manager: Sarah Molloy
John St.
CD: Stephen Jurisic; ACDs: Chris Hirsch, Nellie Kim; AD: Patrick Shing; copywriter: Paul Constantakis; agency producer: Dale Giffen; account services: Rena Bast, Joelle Woodruff; agency producer, digital: Cas Binnington; agency digital planners: Zoe Holman, Tammy Chiasson
Partners
production house: Sons and Daughters; director: Mark Zibert; DOP: Pete Sweeney; audio house: Vapor Music; audio director: Joey Serlin; audio engineer: Julian Rudd; edit house: PosterBoy; editor: Brian Williams; web developer: Oddly