Consumerology: The social media brand problem (or the 25% solution)
Bensimon Byrne's Max Valiquette says brands need to become more coherent in social networks to encourage consumer connection.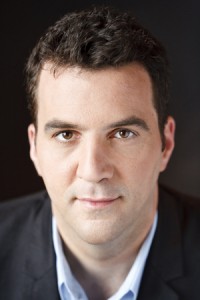 By Max Valiquette
Last month we told you about some early results from our latest Consumerology study, which is all about social media this time. The chief lesson from our last column was people don't really like to connect to brands via social media even if they're doing it. A huge part of the way that Facebook presents itself is as a place for brands to exist side-by-side with friends, fed to us in the same places, but only 20% of those who are on social media say that they really want that.
Now, to actually qualify to take our survey, people had to engage with their social networks at least twice a week. We're talking about social media users here. So it got us wondering: people say they don't want to interact with brands on social media sites. The question is, are they anyway?
The short answer is no. In fact, fully 26% of our respondents said that they were connected to no brands, companies or products across all their social media platforms. Another 45% said that it was between one and 10 brands only. Even if they've "liked" or "followed" more brands than that, they don't engage with them regularly. This is important. The stated desire of a consumer is matching up with their behaviour.
Not surprisingly, when we ask them whether or not they think that the brands in their social media network have any influence on them, almost half say they have no influence at all, while almost an additional third say very little influence.
This paints a fairly bleak picture for our brands and conceivably for marketers, but it's important to remember a few things.
First, social media is still a relatively nascent industry. It's only this month that Facebook introduced timeline for brands, for instance. Consumers may not have yet figured out exactly the way that they should integrate a marketer into their lives.
There may be some hesitation there and as new social networks pop up, with different interfaces and levels of integration, it's just not consistent.
As the experience with brands in social networks gets more coherent and more understood, the likelihood is that people will start to engage with a greater number of brands that matter to them.
It's also likely that few brands have spent the money on advertising in social necessary to drive people to them. If you build it, they won't come. Brands have to advertise in the social networks they want to use to get consumers to connect to them in the first place. You can't just build a promotion on your brand's Facebook page. You have to get people to like you first and that can require a campaign of its own.
For shopper marketers this means that as of yet it's very difficult to create something broadly reaching but well targeted in social media. I'd argue that we are still in a bit of an acquisition and engagement phase. We still have a lot of work to do to get our customers to integrate us into their social network lives before we can try to engage with them at retail.
Marketing dollars best spent, for most brands, are about connecting with the consumer rather than trying to drive a specific purchase or change retail behaviours. It's like dating. Before they're going to take you home, you've got to get them to "like" you.
Max Valiquette is the managing director of intellectual property and content development at Bensimon Byrne. For more information on Consumerology, or to download a copy, go to Consumerology.ca