Canadian agencies win five Effies in New York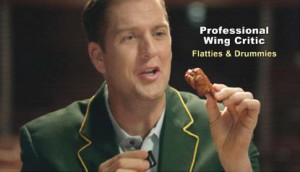 Four Canadian agencies took home Effie Awards last night at the New York gala. The North American Effie Effectiveness Index, which honours effective marketing, celebrated its 44th year, named P&G as the most effective advertiser in Canada, WPP as the most effective advertising holding company, and Ogilvy & Mather as the most effect advertising network.
Within Canada, Toronto-based Leo Burnett/Arc Worldwide Canada won Gold in Media Idea, for the Ikea Moving Day campaign, while Taxi took home a Gold in the Restaurant Category for its work with Boston Pizza. Juniper Park grabbed a silver in the David v. Goliath category for its work with EOS lip balm, and Ogilvy & Mather took two Bronzes in Beauty Products & Services and Influencers category for work on Unilever.
A full list of the index can be found at: http://www.effieindex.com.
Tags: Effie Awards, Effie Effectiveness index, Juniper Park, Leo Burnett, ogilvy & mather, TAXI