Digital television complaint line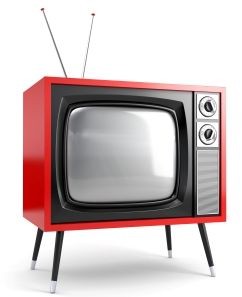 Let's face it, the digital experience of watching TV shows through traditional Canadian broadcasters could be improved. You go to catch up on your favourite show via the network's online players and are faced with only a few episodes, two ads that repeat every 90 seconds and various other problems. So, strategy opened up the phone lines, asking digital experts like James Milward, founder and executive producer, Secret Location, Gavin McGarry, president at Jumpwire Media and Lianne Stewart, digital consultant and content strategist, For Your Reading Pleasure to voice some issues with digital and on demand content from Canadian broadcasters. We then asked the broadcasters what they're doing about it.
Where's the Canadian Hulu?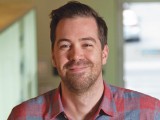 "There has been a lot of talk about an aggregator/hub like a Canadian Hulu. Hulu has been able to create a cartel, raise online ad prices and deliver a great product through ubiquity and central control – this is something that could be massive for our industry if we could all get together and make the deals. We know there are rights issues, there are egos involved, certain broadcasters who are already doing it well don't want to give up what they already have. But without a central hub, it's going to be hard to collectively bargain for higher ad prices and to get revenue up to a level where online delivery is viable and attractive. I think from a baseline delivery standpoint we're getting it done, but we're certainly not leading. When you look at the simplicity, execution and adoption of BBC iPlayer alone, there really isn't a standout comparison here in Canada."
- James Milward
Broadcaster responses: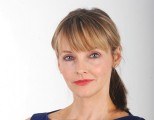 "The name of the game in digital is growing independent traffic. CBC has been the most aggressive in the space to aggregate our content out to other sites, but our number one priority is still to build our independent traffic. It is important to have many platforms to promote the CBC's content and our brand"
- Kirstine Stewart, EVP, CBC, English Services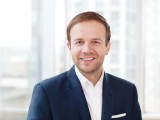 "We've certainly talked about this as a possibility. Aggregation makes a ton of sense for the user with all the best content in one easy place. I'm sure we'll see some form of video aggregation like this happen in the next 12 to 24 months."
- Paul Burns, VP, digital media, Shaw Communications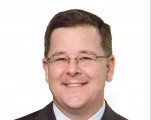 "Everyone is trying to meet consumer demand for good user experience with online video. Bell Media sorts programming by brand association, which is where consumers expect to find the content. CTV.ca itself is a curated video hub where you can find 11 of the top 20 broadcast television shows online for free."
- Steven Bickley, EVP, marketing & business development, Bell Media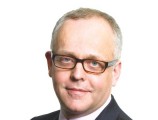 "There is a huge opportunity in Canada for these vertically integrated companies to come together and have a standardized approach to on-demand, covering everything from advertising and sales, formatting and transcoding. We haven't taken advantage of this opportunity yet and I feel we should. The sooner we can make that happen the better. There is no reason today for someone to be going to a torrent site to watch broadcast content. We should come together as an industry to make it easier for consumers to access it"
- David Purdy, SVP, content, Rogers
Lack of promotion around on-demand and digital services
"Broadcasters need to use social media to make the connection to content more compelling. Building a brand online can ensure it is kept top of mind with the viewer. Many viewers are no longer watching in real time and their PVRs are full of content. It is important that when they choose to view recorded content they view the broadcaster's content first."
- Gavin McGarry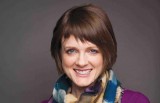 "Broadcasters need to promote their on-demand and digital services more. I'm still shocked by the number of people who think they need to download shows illegally when the program is already available, legally, online via the broadcaster. If someone can't find it easily on your website, they'll look elsewhere and they will find it."
- Lianne Stewart
Broadcaster responses:
"VOD should be promoted more. CBC currently cross-promotes our content across genres and media platforms. Typically, this strategy plays out on a daily basis, on television, radio and online, helping users easily navigate our content. Our VOD windowing strategy is that CBC.ca is positioned as more of an immediate catch-up service following broadcast than a VOD library or repository. Episodes are made available on CBC.ca for a limited time under a free ad-supported model, and then entire series/seasons are available under 'pay' windows on partner platforms such as BDU subscription, iTunes, Netflix, and DVD, where they tend to remain available for a much longer period of time."
- Stewart, CBC
"We agree."
- Burns, Shaw
"People download illegally for a lot of reasons, but at this point it's unlikely because they are unaware that content is available through legal means. On-demand offerings of shows simply could not be more promoted. Also, there is no data available to show at what rate shows are consumed online through legal vs. illegal means on a network or show-by-show basis."
- Bickley, Bell Media
"The thinking was originally that if we don't tell people about on-demand they will stay with the traditional broadcast window longer. And we would actually prefer them to use their PVR over on-demand because PVR carries a full ad load. But when on-demand can carry a full ad load and the alternative is that we lose these people to pirate sites, we're recognizing that it isn't a bad thing to promote the availability of your content both online and on-demand. I think we have reached that tipping point. At Rogers we are promoting the original broadcast, but also that it is available on-demand."
- Purdy, Rogers
The pain of repeating ads
"If there are holes in the advertising schedule, broadcasters could take the opportunity to provide more variety promoting their schedules – I find it's the same ad every break at times. Some broadcasters may want to turn down their online ads, too. A lot of us are wearing headphones and it's easy to hit that mute button."
- Lianne Stewart
Broadcaster responses:
"The problem here is linked to research and commerce. Today we do not capture the viewers on our websites the way we do with television, so we've defaulted to the traditional ad serving model. CBC [offers] three ad units per commercial pod, getting close to a full ad load. In the early days of building up the business, the curators of our video sites did not want to kill traffic and consumption growth, so we were slow to increase ad loads. You also have to think about the user experience, and at the outset, there were not enough advertisers online taking advantage of the medium, so you would get many of the same ads in a single commercial load. We have tried to increase advertising as the business has been able to support it from a user-centric perspective."
- Stewart, CBC
"[A full ad load on digital is] totally possible. But is it quantity of ads we're seeking or is it the quality of the ad experience? Our view here is that any form of video consumption in an on-demand form produces a more engaged viewer. They've personally selected that piece of content, as opposed to passive TV surfing. The audience is much more active and engaged when you move into anything on-demand and so the quality and impact of the ad experience ranks higher for this simple reason."
- Burns, Shaw
"We are very focused on user experience and have been strategic about how and when advertising fits into VOD programming online. Its core to our business and we all agree that repeating ads is a bad experience for both the user and advertiser. We are sensitive to when and how this happens on our players."
- Bickley, Bell Media
"Right now the advertising revenue associated with on-demand viewing is modest compared to the effort to make it happen. Ergo, people haven't done as much to optimize the ad load and take full advantage of the revenue stream. We have aligned on the fact that someone watching content for up to seven days after the original broadcast counts towards the total viewership with that show. It is amazing how long that alignment takes, then you have to look at the time it takes to code and insert the commercials, refresh them when required relative to how much the advertiser is actually paying you for that. I think as more viewing moves from linear broadcast to on-demand you'll see these things get worked out as the revenue becomes more visible to the business. Ad monetization is the long pole in the tent. I am amazed at how long it has taken the ratings agencies to be supportive of on-demand. I sat at a number of initial meetings where I was told it wasn't material, on-demand doesn't take up that big a piece of the pie, our clients aren't asking us for this. That was 36 months ago, when things weren't as integrated. I think now it is a priority for us and thus a priority for the agencies that measure advertising."
- Purdy, Rogers
Tags: Bell Media, CBC, David Purdy, Gavin McGarry, James Milward, kirstine stewart, Lianne Stewart, Paul Burns, Rogers, Shaw, Steven Bickley