DDB, Bleublancrouge partner on new Montreal office
DDB Canada joins with Bleublancrouge to unveil DDB Canada Montreal.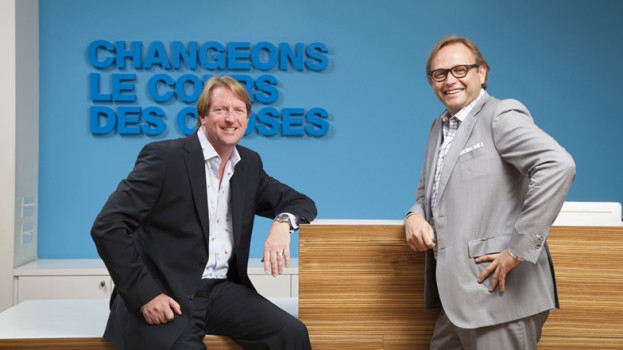 DDB Canada has partnered with Quebec's Bleublancrouge to launch DDB Canada Montreal.
The two agencies have worked together on various campaigns for several years, and over the past few months both parties realized it was "time to commit," says DDB Canada president and COO David Leonard.
"It's really an engine for growth," he says. "[DDB has] been at a significant disadvantage when pitching national business with a big Quebec quotient."
And in that sense the relationship functions as a two-way street, increasing the profile of Bleublancrouge on the national stage, says Bleublancrouge CEO Sébastien Fauré.
"It gives additional opportunity for our creative guys to work on brands that we'd normally not be able to attract," says Fauré. He adds that Bleublancrouge had been previously invited to pitch on national accounts but lacked the coverage to adequately serve such clients.
Both Leonard and Fauré stress Bleublancrouge will continue to exist as an independent brand and will not be "swallowed" by its larger partner. A team of seven current Bleublancrouge employees will start work at the new office, which Leonard describes as "an agency within an agency."
DDB Canada Montreal launches with a client roster that includes autoTRADER.ca, digital work for McDonald's Canada and Manulife Financial. Existing Bleublancrouge clients will still be served independently, under its current banner, but will have access to DDB resources.
DDB says it will bring its expertise in emerging communication disciplines such as shopper marketing, mobile marketing and data analytics to Quebec clients.
Both Leonard and Fauré were in Montreal this afternoon to notify employees of the agreement.
Pictured: David Leonard (left) and Sébastian Fauré