What's next for shopper marketing?
Practitioners and pundits converged at Chicago's Shopper Marketing Expo this month to weigh in on what's working now and what needs to change, and to share a glimpse of the shopper and store of the future.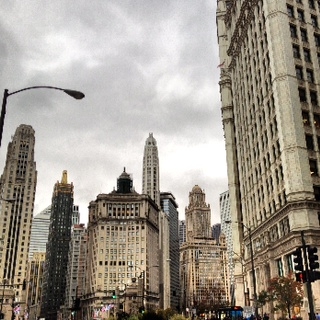 The growing importance and complexity of shopper marketing was examined from all angles over three days in Chicago last week at the Path To Purchase Institute's annual Shopper Marketing Expo. A who's who of the shopper marketing agency, CPG and retail worlds converged on Navy Pier to discuss everything from tech trends and the new extreme consumer, to mobile threats (showrooming) and opportunities (CRM), and what's next on the horizon, like the boomer impact.
In an Insights to Activation track session, Alison Chaltas, EVP, GFK shopper and retail strategy, shared a global study that revealed the future of shopping is "getting extreme." Chaltas says a hard economy – with one in three barely able to meet expenses and only 15% living comfortably – is fuelling the emergence of a new shopper profile. This "extreme shopper" is wired; 68% research purchases on the internet and buy in store. They're competitive as well as more in control, and feel they're beating stores and brands by saving.
The study found one quarter are using their phone to help shop, and that they're seeing a broadening of categories this applies to, not just consumer electronics and clothes, but also food and beverages, as well as health and beauty.
They also found a multi-dimensional aspect to mobile shopping: value seeking is the goal of 89%, 51% are using mobile to connect to social media as a shopping tool, 24% are using it transactionally, and 82% informationally.
Anti-showrooming tactics shared by Chaltas and GFK's SVP digital technology Rob Barrish include loyalty spurs like co-creation, such as Heineken's consumer-created bottle design, as well as customized offers. They also shared "shopper marketing manifesto" points, saying that engagement – creating an experience consistently – is one where many retailers fall short. Another key defence is to "make it easy" for the customer, as evidenced in how the world of grocery is going – like Tesco's Click & Collect.
Anne Jones, VP shopper marketing and business development, Kimberly-Clarke, addressed another consumer shift that the industry needs to prepare for: "The Aging Boomer: The Largest Opportunity for Retail Consumer Growth in our Lifetime." Boomers account for 55% of CPG purchases, and it's a fast growing cohort says Jones, who observes that they've been a force of change all their lives – war, civil rights, the youth movement – and they're doing it again with shopping. The challenge for retailers and manufacturers, Jones says, is "how do you make them feel younger not older?"
She also posed the burning question: "Are we really ready?"
Outlining a need to understand changing product needs, Jones described how everything from arthritis and Metamucil-type products, to more general categories like skincare will need to grow and change, as manufacturers shift perception of who the boomer is, and come to grips with the fact that the target is "younger-spirited and -looking than you likely have in your mind."
Jones says that boomers (46 to 64) are forever young, want everything their way, and expect more for their money. Unlike previous generations, boomers turning 64 in 2012 feel 50, while those turning 50 feel 39.
Jones pointed out some retail barriers that need to be rethought to help them feel young – like putting Depends beside canes. She advocates integrating products with those that are for everyone to destigmatize the purchase, and that manufacturers design respectfully for those who are under 65, not 85. "Fuel the minds and spirits, and not just bodies."
Jones identified another retail barrier as the fact that everything is marketed the same way to everyone, and that boomers will want tailored options, such as private purchase methods when discretion matters, like ecomm via digital and mobile. She adds that they place high value on their time, and that boomers spend more of it online that millennials, and have fully embraced mobile.
To that end, many stores don't make it easy for shoppers to navigate, so Jones says allowing them to shop seamlessly via digital and mobile will be key, as will making store flow more intuitive and simplifying the shelf.
Despite financial barriers, Jones says boomers have money to spend, and continue to reinvent themselves and seek out indulgent experiences. "Boomers have transformed past "luxuries" into current "needs," and will spend to elevate status."
So Jones suggests delivering the experience they demand by setting a positive tone. "Look outside the retail category to raise the bar on customer experience", she says, positing, "what can you learn from places like spas that they like to go?"
In a nutshell, as per Jones: "Draw them in with digital, use data to show your expertise and cater to them, and provide value beyond price." She strongly advises that the industry "begin the work now."
The store of the future was also addressed in a "Glimpse at Physical Stores in 2020," a session on the future of retail as envisioned by RetailNet Group's Keith Anderson, VP digital advisory, and Upshot's SVP creative Brian Priest.
Anderson says RetailNet's approach is to focus on figuring out the future without basing it on the present, so it employed the STEEP framework (socio-cultural, technological, economic, environmental and political factors), which helps retailers identify the forces that will reshape their business context.
One of these big societal drivers of change is deferral. Anderson says that since people are buying homes and having families half a decade later than they used to, and are deferring retirement on the other end of the spending spectrum, patterns are changing.
Another factor is urbanization – Anderson says that with tracking to go from 80% to 90% of the population living in urban centres, "we don't have stores where people are moving to and we have too many where they're leaving."
Tech drivers of change were also addressed – transparency, flexible fulfillment, integration and automation. Anderson says most brick and mortar operations will understand that online has to support the store and be deployed to increase loyalty and retention, and that new business models – adding a layer of content, services and experience – will be key.
Priest points to millennials as one of the biggest forces driving change at retail. Those now 18-to-32 will be 26-to-40 in 2020, and will want different experiences. Looking through the lens of grocery, Priest says they will be value minded, yet seek more variety, demand authenticity and value experience. They're also socially connected, so retailers and manufacturers that enable discovery and experimentation, any experience that is a social connector, are on the right track. Also, healthy, smarter food choices are a must.
Millennials will be cooking more at home according to Priest, which creates an opportunity for grocery to provide that exploration and discovery experience they're seeking, as well as transparency on food supply chain to inspire confidence. Priest envisions retail that looks more like a garden than grocery – and potentially allowing shoppers to pick some of their own produce – a concept store like Agropolis where things grow.
"There will be a celebration of food we haven't seen," says Priest, "[for example] vignettes of ethnic foods, you're behind the counter working with chefs." He also says source tracker-type tools will be an important element of the retail environment, to tell shoppers where a product came from and full disclosure on its manufacture, as well as ingredients and nutrition details.
He points out that current physical store spaces are not going to cut it in 2020, and also addressed the needs of the boomer shopper who will want a more user-friendly environment, suggesting a retail hub approach, citing innovative service industry examples like the ING cafe, using connecting tech, providing some privacy, and on a practical note, more places to sit.
Priest points out that retailers are already going through the reinvention process – making decisions with big implications for brands, and that the "very best collaboration we see between retailers and brands is finding the gaps between each expertise, and working together."