Shopper Innovation Awards: Grand Prix
MasterCard picks up the biggest honour of the show for its Stylicity program.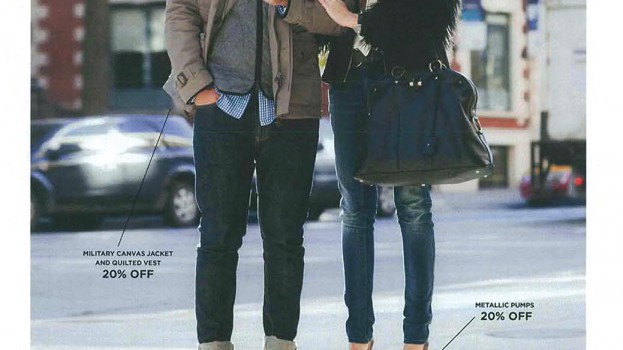 GRAND PRIX (also won GOLD: Integration)

MasterCard styles a city
When MasterCard Canada became a sponsor of Toronto Fashion Week in 2011, it signaled a commitment to high-fashion. But the credit card co. needed to find a way to activate at the retail level.
Toronto is not regarded as a fashion hub like Paris, Milan or New York, yet various Toronto neighbourhoods are hotbeds for fashion, carrying their own unique style. So MasterCard created a retail program called Stylicity leveraging both the spring Fashion Week and the unique offerings of Toronto's neighbourhoods to frame the city as a destination for all things fashionable.
Working with MacLaren McCann, the brand recruited fashionable Toronto retail stores, restaurants and spas in key neighbourhoods to offer cardholders exclusive discounts and experiences that coincided with the event.
Creative was a reflection of each neighbourhood's unique street-style and fashion, with TSAs and wild postings featuring real people styled in their own wardrobes. Recognizable locations in the heart of each neighbourhood served as the backdrop, and executions were interspersed with maps highlighting nearby Stylicity locations.
The Style Reporter, a first-of-its kind fashion supplement was distributed in the Toronto Star, at World MasterCard Fashion Week and in fashion-conscious neighbourhoods. The piece featured offers and included editorial created by key influencers, such as Pink Tartan founder Kimberley Newport-Mimran.
Media drove to a Stylicity blog, where local fashion bloggers posted about their experiences and directed readers to where they could find their next meal or purchase. Facebook, Twitter and Pinterest integrations also helped spread the word.
The goals were to lift MasterCard transaction volume at Stylicity partner locations and create broad consumer awareness and participation, establishing Stylicity as the retail program associated with World MasterCard Fashion Week.
Because this was a new program, the benchmark was an increase in normal spending versus the same period the year prior. The campaign exceeded expectations, with a 600% increase in unique MasterCard usage, a 71% increase in gross dollar volume spend on cards and a 78% increase in the number of transactions.
The Stylicity blog received more than 10,000 unique page visits, double the expected number. Facebook likes increased by 400% and Twitter followers rose to 5,200 from next to none. In addition, Stylicity partners nearly doubled (99 from 52) compared to the fall 2011 pilot.
Credits:
Client: MasterCard
Agency: MacLaren McCann
Head of marketing: Lilian Tomovich
CDs: Sean Davison, Mike Halminen
ADs: Robert Kingston, Jeremy Lenz, Simon Tuplin, Matt Howe
CWs: Jason Levine, Ron MacDonald