Sid Lee wins Toronto Raptors account
The creative shop will work to rebrand the basketball team's visual identity from the hardwood up.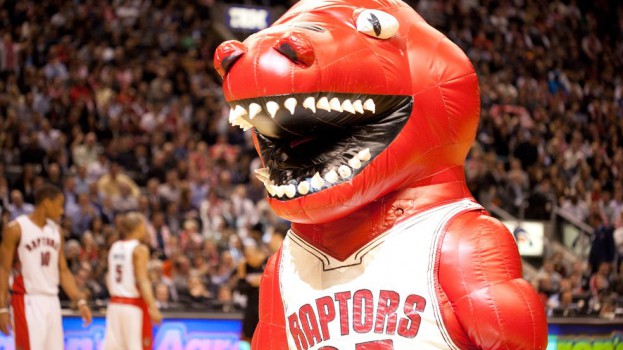 Sid Lee has won the business for Maple Leaf Sports and Entertainment-owned NBA team the Toronto Raptors.
Dustin Rideout, head of strategy, Sid Lee, says the win comes following a competitive review and work begins immediately. The agency will be working with the team to rebrand its visual identity.
"The look and feel from what people see on the hardwood up is the initial focus," he says. "We are looking at this as a holistic brand platform that can propel the team into the future."
Sid Lee's win expands the agency's work with the sports company having also recently worked on a campaign for Toronto FC around the tagline "It's a Bloody Big Deal," which announced English striker Jermain Defoe joining the team from English Premier League's Totenham Hotspur. The TV, digital and OOH campaign is the  largest the club has launched in years and aims to show fans old and new that the team is committed to winning, says Jared Stein, group account director, Sid Lee.
"We want people to be excited, reassure them that the company is looking to win," he says. "It is being launched right around season ticket renewal time so we definitely want to drive season ticket renewal levels. It was sheer pandemonium when the club came to Toronto and we want to get back to that level."

Toronto Raptors image courtesy of Shutterstock