CASSIES Bronze: Del Monte re-establishes its quality credentials
The packaged goods food brand taps "Garden Quality" for success south of the border thanks to agency Juniper Park.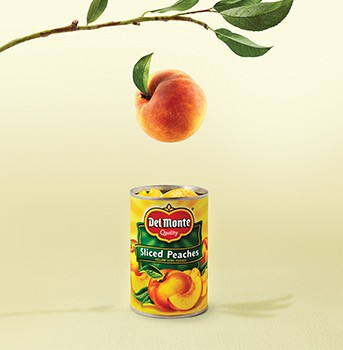 Canadian Success Outside Canada
Situation Analysis » In the U.S., Del Monte canned fruits and vegetables sales were declining at 5% a year and had corresponding declines in taste, quality and nutrition scores. Consumers no longer believed there was a difference between it and private label, and they based purchase decisions on price. After a 10-year hiatus in advertising, Del Monte reinvested in the brand in spring 2012.
Strategy & Insight » The target consumer felt canned fruits and vegetables compromised on quality, but it emerged that 73% of them used all three forms of fruits and vegetables – fresh, frozen and canned. So the ideal standard for fruits and vegetables – regardless of format – is garden quality. Research showed "garden" was a powerful idea for consumers.
Execution » The campaign broke in November 2012, using TV, print and digital. Creative anchored the brand to the symbolism of fresh, healthy quality. A promotion on Facebook romanced the idea of adding Del Monte to favourite dishes.
Results » For the six-month business results period, base brand volume was up 8% – a 13-point swing from the prior 5% decline. Brand equity metrics also improved, far exceeding the +20% goal.
Cause & Effect » The creative underwent a battery of tests and was ahead of norms for all of them. (Figures were supplied.) And while it's true this was the first significant investment in advertising in 10 years, the long-term value of growth over decline endorses the investment.
Credits:
Client: Del Monte Foods-USA (Canned Fruits & Vegetables)
Director of marketing, brand strategy & trademark development: Brian Ng
GM, consumer products: Matt Miller
Brand manager, brand strategy & trademark development: Jina Osumi
Agency: Juniper Park
President, partner: Jill Nykoliation
ECDs, partners: Alan Madill, Barry Quinn, Terry Drummond
CDs/ADs: Hylton Mann, Andy Linardatos
CW: Bev Spritzer
VP strategy: Lesley Bedard
VP, group account director: Shelly-Ann Scott
Account supervisor: Chris Marrone
Account executives: Hart Togman, Deniz Melen
Broadcast producer: Anne Marie Martignago
Print producer: Toby Sime
Digital producers: Laura Felstiner, John Bloise
Designers: Louis Duarte, Erin Askew, Michael DePippo