CASSIES Gold: McDonald's disarms its detractors
The innovative program that answers consumers' questions continues its winning streak by improving food quality perceptions.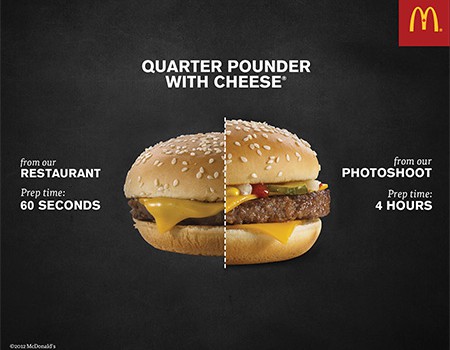 Off to a Good Start
Best Integrated Program
Also won: The Globe and Mail Creative Effectiveness Prize
Situation Analysis » Despite telling its quality story for years, McDonald's had the lowest food quality perception when compared to companies like Subway, Tim Hortons and Wendy's – all of which were touting freshness with phrases such as "Eat fresh," "Always fresh" and "Fresh, never frozen." To make a real impact, McDonald's needed to address the problem head on in the digital space where myths about McDonald's were so pervasive.
Strategy & Insight » A social media audit revealed that McDonald's highly crafted food quality advertising had, paradoxically, fuelled negative perceptions online. Part of this unexpected finding traced back to "fence-sitters" – about 60% of the population – who ate at McDonald's from time to time, but also had a host of negative associations with its food. McDonald's had good answers to these questions and though it was not without risk this led to the decision on how to engage with this audience – radical transparency.
Execution » "Our Food. Your Questions." launched in May 2012 and gave people unfettered access to the McDonald's brand. They could ask any question they liked, and answers would provide a connection to the brand, evidence McDonald's was listening, and content that would hopefully displace myths on the web. Every question got a personal response, which was then posted on Yourquestions.mcdonalds.ca for other Canadians to read. The plan was integrated across multiple channels, including the website, pre-roll, banner ads, YouTube, Twitter, Facebook, television, OOH and PR.
Results » The campaign led to an estimated 51 million impressions. The main goal was not to drive short-term sales, but to increase food quality perception (which correlates with long-term sales growth and the lifetime value of customers). With that in mind, an independent study by Environics showed exposure to the campaign improved the top three measures for food quality perception by 73%, 61% and 48% respectively. This came with a 46% increase in the metric "a company I trust," the single biggest improvement on this score ever seen at McDonald's. As a result, the campaign has been exported to five countries starting in 2013-2014.
Cause & Effect » During this effort McDonald's ran some product campaigns, but there was nothing directly targeting food quality. Furthermore, none of the food-quality campaigns in the past have had a lasting influence on perception scores, so it's fair to assume the results here came from "Our Food. Your Questions." Media spend was also not a factor.
Credits:
Client: McDonald's Canada
CMO: Joel Yashinsky
Director of advertising: Hope Bagozzi
Senior marketing manager: Michelle McIlmoyle
Agency: Tribal Worldwide, a division of DDB
Managing director: Andrew McCartney
CD: Louis-Philippe Tremblay
Account director: Miles Savage
Senior CW: Ian Mackenzie
Senior AD: Derek Blais
ADs: Kara Wark, Amy French, Benson Ngo
CWs: Sanya Grujicic, Tiffany Chung, Ryan Lawrence
Strategists: Jason Chaney, Parker Mason, Kevin McHugh
Account executive: Melanie Chiriboga-Gomez
Group account director: Kevin Jones
Agency producers: Melanie Lambertsen, Andrew Shulze, Stef Fabich
Social media director: Ed Lee
Director of technology: Joe Dee
Lead designer: Peter Borell
Designer: Jean-Lou Renoux
Executive producer: Neem Ba Ha
Developers: Paul Jara, Paul Sham
Media buyer: OMD
Production company: Family Style
Directors: John Weiman and Torey Kohara
Executive producers: Harland Weiss, Donovan Boden
Line producer: Liz Dussault
Post-production company: School Editing
Editor(s): Brian Wells, Various
Audio House: RMW
Developers: Igniter