CASSIES Gold: Videotron pranks its technicians
The telecomm company puts the focus on service and proves its technicians are up for any challenge to sign up a slew of new customers.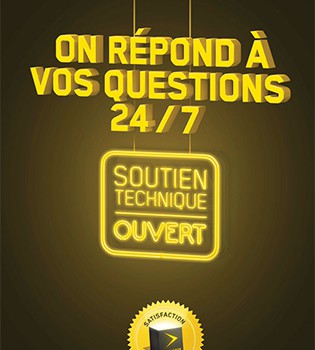 Events, Seasonal & Short-Term
Situation Analysis » The Canadian communications industry has had an influx of competitors scrambling for market share. And in Quebec, the competition is even more intense in the months leading up to Moving Day (a day in July when a huge number of Quebecers all move at the same time). Customers can be won or lost in the chaos, so companies like Bell, Rogers and Telus aggressively brandish their products and prices. Vidéotron wanted a bigger slice of this pie and set itself the triple challenge of gaining new customers, retaining current customers and convincing existing customers to add new services.
Strategy & Insight » Communications companies almost always make product and price the focus of their marketing campaigns, and this creates
a significant amount of undifferentiated advertising. But Vidéotron had a way to stand out. Satisfaction for its service had scores in the high 90% range, so this would be the focus – great customer service.
Execution » The campaign ran from May 15 to June 15, 2012, and used TV, web and print. For TV, hidden cameras were installed in a rented house, with actors playing the part of customers. Six different commercials put unknowing Vidéotron technicians in tricky situations, and how they handled themselves left an excellent impression. For example, one woman asked a technician to install Vidéotron products even though her husband worked for Bell. Another had narcolepsy and constantly fell asleep.
Results » Vidéotron signed up 88,153 new customers (five times the 15,600 objective), with 30,000 opting for more than one product. Among existing customers, 31% added one service and 9% added two. The web campaign also identified prime prospects by generating 28,226 address changes, an increase of 38% compared to 2011.
Cause & Effect » With no other significant changes, 26% of respondents who saw the campaign had a more positive view of the company and 71% found it even friendlier. The videos of the pranked technicians have also been viewed 224,000 times on YouTube while the Vidéotron website received 119,000 visits – an increase of 64% over 2011.
Credits:
Client: Videotron
Agency: Sid Lee
Production: TVA Accès
Editing: Vision Globale
Sound: Boogie Studio
Post-production: FLY