CASSIES Silver: Carly's Café gives autism a voice
The website to promote Carly Fleischmann's book and raise awareness for the cause put viewers in the shoes of those living with autism.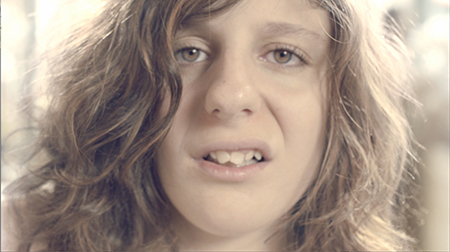 Not-for-Profit
Situation Analysis » Carly Fleischmann was diagnosed with severe autism at age two. She was thought to be cognitively impaired until she turned 10 and began typing on her computer. Thoughts poured out with wit, intelligence and passion, which became her trademark voice. She went on to become a passionate advocate for those with Autism Spectrum Disorder (ASD), and today has more than 100,000 Facebook fans, with a global reach of nearly four million. Carly's Café is an experiential website created to promote Carly's cause and support the launch of a book called Carly's Voice she co-authored with her father, Arthur Fleischmann, president at John St.
Strategy & Insight » Non-verbal severe autism is foreign to most of us. Imagine a scent so strong that you cannot hear. Or a sound so loud that you cannot see. Or having no voice. This has been Carly's life for as long as she can remember, and she believes that to truly understand the condition, you must experience it. In Carly's Voice she uses the metaphor of sitting in a coffee shop trying to enjoy a coffee with a non-autistic friend while the scents and ambient chaos distract and distort her senses. Digital technology was used to help people experience this first-hand.
Execution »  The idea behind the interactive site was for users to first control their exploration normally, then slowly lose control (by having the mouse not respond) and finally, lose it completely. The video was shot from Carly's perspective, and visitors get a sense of what it's like to try to communicate in a world of constant chaos. The media budget was zero, but Carly and her friends used tweets and Facebook to create a grassroots social media plan.
Results »  During the 12 months following the launch, Carlyscafe.com received close to 200,000 hits, with an average viewing of seven minutes. Seventeen percent of viewers clicked through to Carlysvoice.com, compared with 8% to 10% for similar initiatives. Carly's Facebook followers doubled to over 100,000. And year-one book sales topped 30,000, hitting the Globe and Mail bestseller list for the two weeks following the launch. Carly's Café also won a Silver Lion at the 2013 Cannes Festival of Creativity in the Cyber category. While an award is not typically a business metric for the CASSIES, given that the goal was to increase recognition on a global scale, a Lion at Cannes is very meaningful.
Cause & Effect » There was no other contemporaneous activity to have caused these results.
Credits:
Client: Carly Fleischmann
Agency: John St.
ECDs: Angus Tucker, Stephen Jurisic
AD: Marie Richer
CW: Kelly Uman
Producers: Ryan O'Hagan, Cas Binnington
Technologist: Marc Cattapan
Web development: Ransom Profit, Heung Lee
Director: Miles Jay
Executive producers: Harland Weiss, Donovan Boden
Line producer: Dennis Beier
DOP: Chris Mably
Editor: Relish, Chris Murphy
VFX artist: The Vanity, Sean Cochrane
Music House: Pirate Toronto