Can brands find love on Tinder?
Companies looking for a bit of action on mobile dating sites should read this latest study.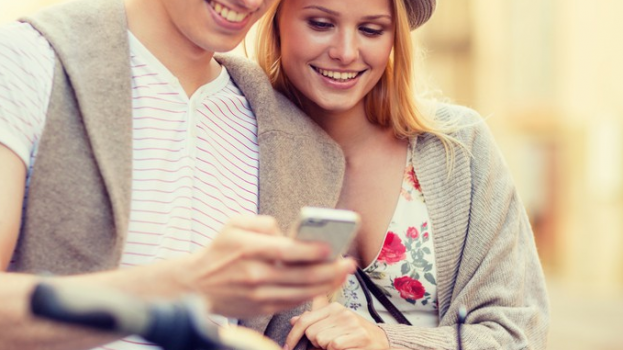 With more singles using their phones in search of romance, there's a chance for brands to follow the audiences there – if they do it the right way.
IPG Media Lab looked at user numbers for dating apps and compiled several case studies of brands that have used dating apps, like Tinder, for promotion.
Dating services are inherently local, since a potential partner would ideally live somewhere within a reasonable travel distance. But what the newer dating apps offer is access to users on a mobile platform, and combining proximity data with content-driven matches like those on HowAboutWe – which sets up potential partners based on ideas for a date –are perfect ways for brands to get a foothold within social dating. Melvin Wilson, head of strategy for IPG Media Lab, says he expects to see more brands establishing partnerships that allow them to integrate into the actual platforms, instead of having to behave like any other user.
"An app like Tinder could, when it finds a match, say, 'This person likes you, you should take them to this coffee shop that's around the corner,'" he says. "If brands operate within a certain group of things – dinner, movies, activities – they can help dating apps build on their mobile and proximity features."
The agency says people are using messaging apps more than ever, and dating is coming with it. Every day, 500 million tweets are sent around the globe. That may seem like a gigantic number, but dating app Tinder sees 750 million swipes – essentially profile views of potentially compatible users nearby – on a daily basis. In a previous report, IPG noted the move to messaging apps was to escape the pressures of social networks. That pressure comes from advertisers, but is also tied to other members of their networks, such as those who share content that highlights their relationship or a user's desire to separate themselves from those who they aren't interested in dating. This becomes especially relevant for those looking for partners.
"There's a group of people you want to date that may not be the people from your high school or cousins that will be at the next family reunion," says Wilson. This is important for marketers because just as users can separate their contacts, so can brands.
Entertainment brands are able to use identifiable "faces" from their products in a way that doesn't disturb a normal user experience on a dating app. In some of IPG's case studies, characters from The Mindy Project and Suits were given Tinder profiles, and users who liked the profiles were sent links to promotional material and bonus content. TVNZ, which airs The Walking Dead in New Zealand, set up profiles featuring photos of female staffers. When users tried to interact and chat up these promotional profiles, the responses would degenerate into grunts, demands for brains and eventually a photo of a zombified version of the woman before informing the user about the show's broadcast.
Entertainment brands have plenty of personalities to integrate into a dating app, but this doesn't mean product and retail brands have to be excluded; it could be by using a spokesperson in the same way a show uses a character. It's important that, at the very least, brands provide a value transaction for dating app users, with Wilson offering the suggestion of Listerine being able to target users after a match has been set up. Using dating apps isn't going to work for every brand, but Wilson encourages brands to think about user behaviour when considering whether or not it could.
"You have different areas where brands could interact. Jiffy Lube would be out of place, but that doesn't mean that Ford would be. They could advertise around their newer brands of cars and that would resonate really well if they do it in a way that's tied with getting you to your date."
Apps powered by established dating services like OkCupid and Match.com tend to skew towards an older audience, with newer apps like Tinder appealing more to younger users. In eMarketer's YouGov study, 40% of people surveyed under the age of 35 had used a dating app or website at some point in their lives, compared to 23% of people between the ages of 35 and 54.
Image via Shutterstock