Hey brands, millennials want you to help out
A new study finds the 18-to-30 set wants you to get involved in social issues. In Canada, that means the environment.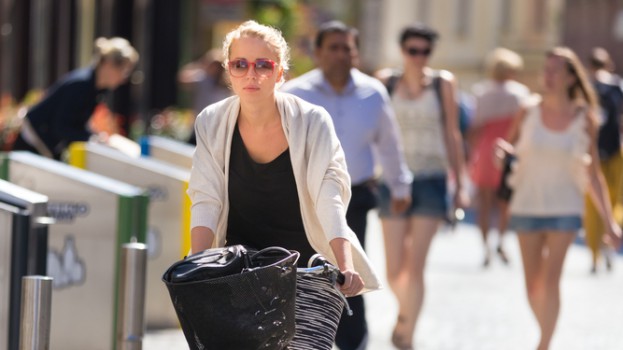 Around the globe, millennials have low trust in government and are looking to businesses to help address today's largest social issues, a new study from MSLGroup finds. The global study, which surveyed 8,000 millennials (age 18 to 30 for the purposes of this study) across 17 countries, looks at how they want businesses to evolve into the future.
The majority of millennials around the globe – a full 83% – say businesses need to do more to help create positive change, and are willing to work with brands to achieve it, the report finds. Why should brands care? The report finds by 2025, millennials will make up 75% of the workforce, and by 2018 their earnings will outpace that of the baby boomer generation. And good business practices can just be good business, with two-thirds of millennials saying they reward these companies with loyalty and word-of-mouth recommendations. Seventy-nine percent say they want to hear when a company is doing good, while 69% want companies to make it easier for consumers to get involved.
In Canada, there are 9.5 million millennials (including seven million in the workforce), making up 28% of the total population. The top concerns for Canadian millennials include having enough money to live right and pay the bills (55%), environmental pollution (52%), inflation and high prices (52%), protecting the environment (50%) and affordability of healthy food (48%).
Canadians wants business involved in protecting the environment (71%), though on a more practical level, they want businesses to send aid to Third World nations, (57%), prevent environmental pollution (74%), work towards a sustainable planet (74%), expand renewable energy resources (73%) and protect the environment (72%).
When it comes to making a difference, Canadians want the process to be simple and have a strong impact. Older millennials tend to be more likely to give through donations, the study finds, whereas younger ones are likely to volunteer their time. Interestingly, women want their employers to find more ways to participate in cause efforts throughout the year.
Image via Shutterstock