One of these babies won't get a fair chance
Girls' rights and human rights are the same, says a new campaign from Plan Canada.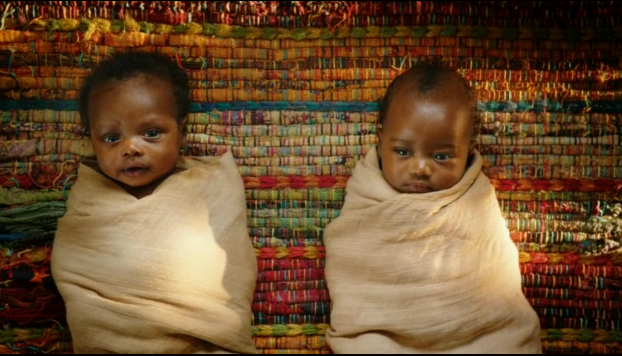 Plan Canada recently kicked off a new campaign around the rallying cry that "girls' rights are human rights" to encourage people to join the non-profit's movement to help girls in developing countries through sustainable projects.
The latest Canadian campaign in the global "Because I am a Girl" program continues to highlight gender inequality, with a creative focus on babies. The headline reads "One of them will have a brighter future. The other is a girl." With work from One Advertising, the eight-week campaign features TV, print, OOH, a digital buy and social, with mass market creative and media from One Advertising and digital creative and media from The Search Agency.
Awareness of "Because I am a Girl" has grown substantially since its Canadian inception in 2009, and it has become the "most recognized female-focused campaign in the country," said Paula Roberts, EVP, marketing and development, Plan Canada, in an email.
"The mandate this year was to continue to grow awareness of the realities facing girls in the developing world," she says, while the campaign "uses babies to capture attention and highlight that basing human rights on gender is arbitrary, unfair and a reality worth changing."
One Advertising has been working with Plan Canada for more than two years, and while it has also created a campaign for Plan's Gifts of Hope program, this latest work marks its second campaign for the "Because I am a Girl" initiative.
The new creative aims to emotionally resonate with people more deeply, whereas the previous campaign was more information-based, said Karen Howe, SVP, CD, One Advertising, via email.
The campaign targets globally-minded women, along with teenage girls who want an effective way to elicit change, and seeks to draw support for the "Because I am a Girl" movement.
Plan's previous efforts have netted $46 million from the public since 2009, plus engagement from hundreds of thousands of people. Additionally, the non-profit worked with the government to institute Oct. 11 as International Day of the Girl in 2012. In 2013, the brand picked up a Gold CASSIES Award for the campaign, which had (at the time) raised almost $20 million in its first three years. Roberts says the organization's results are encouraging, but its work certainly isn't over. 
"We truly believe that girls can change the world for all of us and [we] are committed to growing the number of Canadians who are part of this movement."