Why BCP merged with Publicis Montreal
The two Publicis-owned shops didn't want to be in competition, according to agency execs.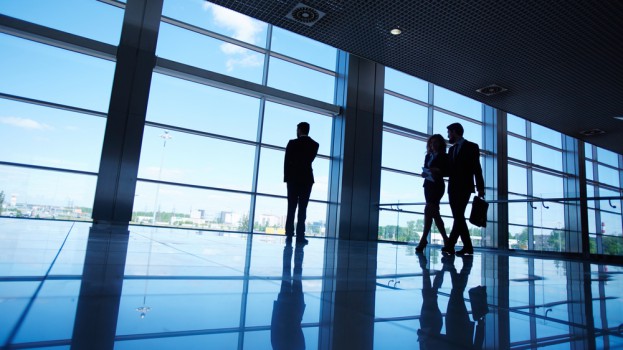 After more than 50 years of operation, the first French agency in Canada will soon be no more. Effective the first day of 2015, BCP will fully merge with parent company Publicis, becoming part of the agency's Montreal office.
Alain Tadros, currently COO of Publicis Worldwide's offices in Quebec, will run the agency as president. BCP's EVP Thomas Lecordier, who returned to the agency in July after departing in 2010, will hold the same position at Publicis Montreal.
Nicholas Massey will keep his roles as VP and CD, leading the agency's creative department with co-CD Carl Robichaud, who has added VP to his title.
The changes in Montreal won't affect the organization of the agency's other offices, according to Publicis Canada chairman (and former BCP owner) Yves Gougoux, who will maintain his position. Gougoux, who purchased BCP from founder Jacques Bouchard in 1984, sold it to Publicis in March 2013. Since the sale, it has continued to operate as a separate agency, although Gougoux says that combining the two has been on his mind for a long time.
"As we went along and looked at client needs, we saw that both agencies are after the same talent, both agencies are after the same ambition to be a complete partner on all touchpoints for a client," he says. "In our given market, it's hard to be successful with two brands, so we thought if we were under one roof as one brand, we could really support and stay ahead of our clients."
Gougoux and Duncan Bruce, president and CCO of Publicis Canada, both say the major benefit of the merger will be combining the talent at BCP with the size of Publicis, making its resources more available to what were BCP's clients.
"The strength of the two companies together helps us compete in a national forum," says Bruce. "Right now we're Canada's largest integrated digital agency, and with the acquisition of Nurun, we're nearly two times larger than our closest competitor."
Gougoux says there is the possibility of layoffs as the company works through redundancies created by the merger. He said the final decision will likely be made in January and expects it to be minimal.
In addition to September's Nurun acquisition, 2014 has seen a failed merger between Publicis and Omnicom in May and an executive shuffle at the top levels of the group's digital and media agencies. Bruce and brother Andrew, president and CEO of Publicis Worldwide, were promoted to their positions just over one year ago. Gougoux says the changes have been a good thing overall, and position Publicis to tweak its client approach and offer them resources from across its creative, media and digital properties, its priority for 2015.
"All of the things we have done are about making sure that we transform from a communications group to a premier partner to support our clients in their own change and transformation," he says. "It's not totally visible, but on the inside it's a profound transformation of how we proactively put unbelievable resources in front of our clients."
"You need to deploy all services as a brand needs it because they are all part of the communications mix," Bruce says. "Seven years ago, it was about integration and brands were looking for the agency that could integrate its business across all touchpoints. Now, with the explosion of those touchpoints, we feel we are going to move from integration to interconnection, so we are going to interconnect all the services we offer."