Pound & Grain lands in Toronto
With more RFPs coming out of Toronto and more clients with national footprints, the Vancouver shop opens in the Big Smoke.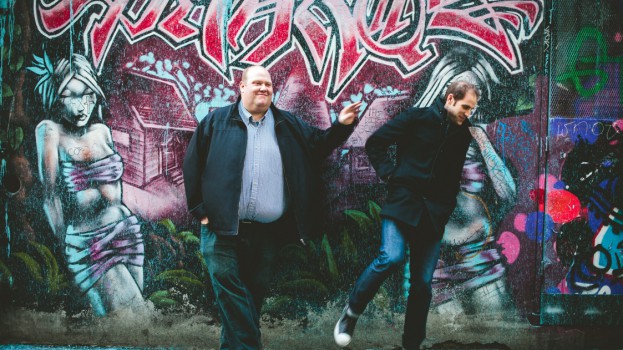 Digital agency Pound & Grain will have a new office from which it can get a better view of the Toronto market.
Jackson Murphy, founding partner and creative director at Pound & Grain, says he has been in transit between Toronto and the agency's headquarters in Vancouver since early September, but will now make the new office his permanent home.
Murphy says the agency has been working with newer Toronto-based clients like senior healthcare provider Bayshore Health Care for the last 18 months and furniture manufacturer Teknion since December. He also says, more importantly, the agency will be better able to help clients like Telus, YYoga, outdoor clothing brand Arc'Teryx and restaurant chain Cactus Club, as well as media brands like CTV and CMT, increase their national and global presences with a Toronto office.
"It helps to understand the marketplace to be on the ground here just as much as we are on the ground in Vancouver," Murphy says. "Sometimes you feel that you can do digital work anywhere, but what you miss by not being in the Toronto market every single day is being able to talk with people on a moment's notice."
In addition, Murphy says while most of Pound & Grain's new business still comes from Vancouver, the partners at the agency have been noticing that more RFPs and new business leads have been coming out of the Toronto market.
Murphy is currently the only full-time employee working out of the Toronto office and will receive support from the Vancouver team, who will work remotely and also fly in as they are needed. The long-term goal is to have a similarly sized team to the one in Vancouver, which currently has about 20 employees.
"It's really when we start to get some new business that we'll see if we need more manpower in creative or if it's in the production or account side that we need it," Murphy says.
Pound & Grain is currently sharing office space in Toronto with experiential agency Smak. The two agencies also shared space in Vancouver as Pound & Grain was establishing itself there after it was founded in 2010.
Image courtesy Shutterstock