CASSIES Gold: MDA helps trigger gun policy change
With its "Skip Starbucks Saturdays," Moms Demand Action for Gun Sense in America drove home a serious message.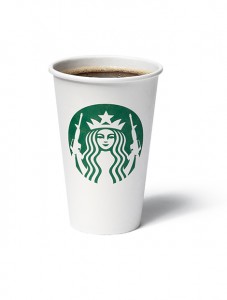 Events, Seasonal & Short-Term
Situation Analysis: In December 2012, the Newtown massacre left 28 people dead, including 20 children – a horrific act that led to the creation of Moms Demand Action for Gun Sense in America (MDA) to galvanize the public to urge legislative action. The initial campaign for MDA had grown membership to 105,000, generated 243 million unique views and helped achieve 91% public support for the proposed assault weapon ban, but failed to win over senators.
Insight & Strategy: Member interviews and media monitoring across channels led to the insight that to get the attention of lawmakers, pressure on corporate America – which had significant lobbying dollars and power – could help bring about positive change. The U.S. "open carry" law lets consumers bring loaded guns (including assault weapons) into stores, and many retailers supported it. Mothers were concerned about pro-gun advocates flaunting their right to carry, yet retailers didn't address the issue.
Starbucks was one of the many major American retailers that allowed the public to carry armed weapons inside its stores, despite banning smoking 25 feet from locations in the interest of public safety. The goal was to get Starbucks to change its corporate policy on carrying guns in its stores by decreasing the number of daily trips American moms/families made to Starbucks.
Execution: "Skip Starbucks Saturday" launched via grassroots initiatives and social media, with no media budget. The iconic marketing symbols of the Starbucks cup and logo were redesigned, replacing the upright tail fins of the famous mermaid with guns, while the check-boxes on the rear of the cup – used to personalize Starbucks drinks – were rewritten with some of the real names of the more than 3,000 children and teens who had died from gun violence over the past year.
"Gun Cups" were distributed at coffee stations during Moms Demand Action rallies, supported by hashtags #SkipStarbucksSaturday and #GunSense, social posting of photos and videos, morning coffee drops to media, mom rallies close to Starbucks locations and guerrilla tactics at Starbucks like asking the barista for an "extra shot of gun sense" when ordering.
Results: On Sept. 18, 2013, Starbucks CEO Howard Schultz bowed to public pressure in a national televised address broadcast across all major networks, followed by a full-page open letter in every major U.S. newspaper, stating guns were no longer welcome in Starbucks' stores. "Skip Starbucks" was then immediately replaced with "Celebrate Starbucks," with moms actively thanking and supporting the company across all the same media channels.
Cause & Effect: Earned media on the announcement exceeded 320 million PR impressions. The program actively engaged 346,097 moms with user-generated photo and video submissions and grew the MDA community by more than 10%, from 105,458 to 117,027 followers. Earned media from this activity netted almost four million impressions. MDA undertook no other activity.
Credits:
Client: Moms Demand Action for Gun Sense in America
Founder: Shannon Watts
Deputy director: Jennifer Hoppe
Agency: Grey
CCO: Patrick Scissons
Designer: Jay Melnychuk
ADs: Logan Gabel, Rob Trickey
CWs: Patrick Scissons, Sue Kohm
Producer: Vikki Kuzmich
Account supervisor: Laura Rovinescu
PR agency: BerlinRosen