A new CCO for the new Dashboard
Todd Lawson will lead creative as the agency moves away from the traditional model and into product development.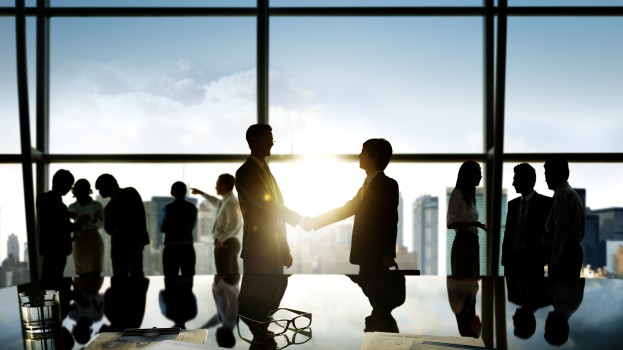 Todd Lawson stepped down from his post as ACD at Grey Canada today. He will rejoin Dashboard as CCO next month, helping to oversee the agency's designers and developers as it shifts away from client service and into product development.
Lawson was previously senior art director at Dashboard beginning in 2007, leaving for Grey in 2010. He was promoted to ACD atGrey in 2012, and has worked with brands including Missing Children's Society, part of teams that won at Cannes for Most Valuable Network and Most Valuable Check-In and a Grand Prix at the CASSIES for Milk Carton 2.0.
In a blog post late last week, Lawson announced he was returning to Dashboard to not only get away from the increasing demands of the advertising industry, but to be a part of the agency's new, product-focused direction. In addition to overseeing the development teams in his new position, Lawson will be in more of a business role, helping to generate ideas for new products, improvements to existing ones and help the agency grow.
"If we think of something cool, we can sit with the team and build and prototype it, with the security of the products already running keeping the money coming in and giving us flexibility," Lawson says of the creative opportunities in the role. "There's no red tape in the way, like we don't have the budget or the client has no appetite or we just can't do it because we don't have the technique. We can bypass all that, which is why creatively I've always had more interest in innovation and tech."
Barry Hillier, owner and chief visionary officer at Dashboard says he's been moving the agency away from the traditional agency model over the last two-and-a-half years. He says smaller profit margins and increasing client demand added on to the risk an independent agency faces of having a brand defect because of a reassignment from the global office. It was creating expectations that were too high and more burnout for too little return.
Dashboard developed its first product in 2009, creating the content management system Glovebox as a spin-off of the website work it was doing for then-client Ontario Toyota Dealers Association. Hillier says the agency wasn't treating the product as its own business, receiving only about $300 a month per dealership at the time, but in 2011 saw the opportunity for more revenue by moving it to a software-as-a-service (SAAS) model. Glovebox is now utilized by local dealers for brands including Nissan, Lexus and Honda, and Hillier says Glovebox now generates a seven-figure income.
Since then, Dashboard has built off its automotive expertise to develop the automated dealership loyalty marketing program Bumper and module-based digital campaign builder Octane. Two more products will be released in the coming months and will see Dashboard's expertise applied to other categories.
"We're focusing on automotive now because it increases our chance for success," Hillier says. "Once we're able to build up within automotive, insurance, finance and retail are all natural extensions of everything we're doing. It's all about conquesting and audience retention. Name a business that doesn't require either."
Hillier says that at this point, he has stopped taking RFIs and has phased out nearly all of Dashboard's clients, save for a few passion projects in the clean water and sustainable coffee spaces, as well as the Santa Claus Parade, which the agency will continue to do more traditional work for. Should Dashboard pick up new clients, Hillier says it will need to be a partner at the table earlier and have more say.
"It's a continuous innovation cycle. As we learn what marketing is more effective and we get more sales, and as sales starts to understand how consumers are using our products and how they can make our products better, that goes into innovation, which improves on a products, which goes into understanding of our effect on the consumer's business, which finds its way back into the marketing of it," he says.
"This is a great chance to be closer to the beginning of that and have control of it," Lawson adds. "That's going to help influence that outcome, so when you do that in-house marketing and sales, we have that knowledge you wouldn't otherwise get with a brand until you've worked with them for years."
Image courtesy Shutterstock