Is Black Friday losing its allure?
New Mintel research reveals there are opportunities to reach Canadian shoppers earlier in the holiday season.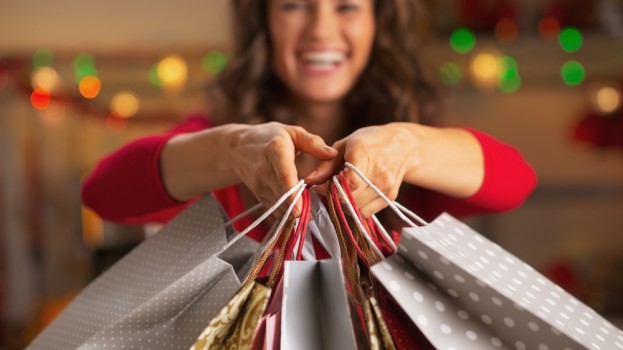 Even though Canadians are looking for value ahead of the holiday season, many are forgoing shopping events like Black Friday, meaning there are opportunities for marketers to engage shoppers earlier in the year, a new survey shows.
Market research firm Mintel and analytics company Lightspeed GMI surveyed 2,000 Canadians online in June to make early predictions about what occasions would drive consumer shopping this year.
Canadians look to be less interested in "shopping occasions," with 41% saying they plan to do their shopping throughout the year and 37% within the two weeks prior to the specific holiday they are celebrating, while only 12% said they planned to shop on Black Friday, 5% on Cyber Monday and 5% on Boxing Day.
The report also states that older shoppers are the most likely to want to do their holiday shopping throughout the year, and, with 86% of 55- to 64-year-olds and 83% of those over 65 having shopped for the holidays last year, suggests marketers have an opportunity to engage this age group earlier in the year with marketing strategies that show "multigenerational" celebrations or grandparents shopping for gifts.
Gift cards look to be the most popular item on potential gift lists this year, with 62% saying they are likely to give them as a gift and 59% saying they would like to receive one themselves. Other things in-demand as gifts were clothing and footwear (42%), electronics (36%), alcohol (28%), jewellery and accessories (26%) and beauty or personal care products (25%). The top items people planned to get as gifts for others were clothing and footwear (39%), toys and games (32%), alcohol (29%) and beauty and personal care products (29%).
The report also shows that Thanksgiving and New Year's Eve are not occasions that should be ignored, with 31% saying they made holiday purchases specifically for Thanksgiving the year prior and 26% saying the same for New Year's Eve. Those numbers are a far cry from the 83% who shopped for Christmas last year, but the report suggests there could be ways to redirect spending to other holidays by positioning them as events equally as deserving of celebration and preparation. It points to how Whole Foods in the U.S. "demystified" hosting Thanksgiving by providing resources and pre-cooked dishes, something that would be particularly effective in reaching families with young children. It also points out that seniors are more likely to eat out for special occasions, and marketing that shows them celebrating this way could also be effective.
Affluent households are more likely to shop for the holidays (84% of those with household income of $75,000-$99,999 and 86% of those making over $100,000, compared to 73% of those making less than $25,000 and 78% of those making $25,000-$49,999), showing that holiday shopping may be considered a luxury to some. The report says reaching budget-conscious holiday shoppers means making them feel like they are not sacrificing quality for value at a time when buying prestigious or "hot ticket" items can be important.
This means creating value through things like bundles (like those featuring smaller versions of top-tier beauty items, or packaging entertaining items with food or pre-prepared meals) or additional offerings, like free gift wrapping or extra loyalty points. For 43% of both millennials and parents with children, these kinds of perks can convince them to buy things they were not originally planning to.
Image courtesy Shutterstock