Signs of the sky (not) falling
Publisher Mary Maddever looks past the doom and gloom of agency consolidation, and extols signs of reinvention.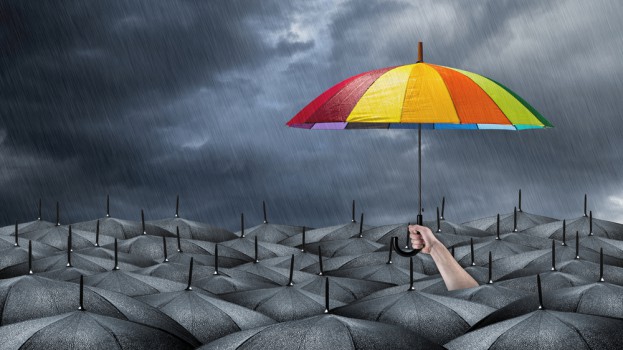 This story appears in the October 2015 issue of strategy.
The industry has been talking for years about how agencies and brands need to evolve their MOs, and how those that don't will be left behind in programmatic and data's dust as the likes of Google and Amazon recast roles and priorities. Despite all that being acknowledged (grudgingly), we are still shocked when legacy agency brands go dark. On an intellectual level, we're not really surprised, but on a gut level, it's a reality check – or blow.
So Q1 has been a sobering news cycle. While digesting the folding of Y&R into Taxi, the closure of Lowe Roche and the absorption of TBWA into Juniper Park (amid headlines about falling stocks), it's hard not to brood over what's next.
But beyond the obvious dark thoughts about careers in drone fleet management, is it also a sign that the industry has tipped towards what the pundits have been calling for – reinvention?
Over at Juniper Park they've been quietly taking on the world from Toronto, leading work globally due to differentiated abilities in areas like design. The shop was originally set up as an alternative model, staffed with skill sets that at the time were not the typical agency mix, like journalists and a broader swathe of design experts. It worked. Juniper Park\TBWA CEO Jill Nykoliation says the merger was needed because they couldn't grow fast enough organically to meet the demands.
And they're not the only shop that's been successful on the world stage. Leo Burnett Toronto's CEO/CCO Judy John's creative lead on "#LikeAGirl" is a prominent example of collaboration, and there are a lot more of those stories. The innovation at indies, like PR shop North Strategic's video arm Notch or Zulu Alpha Kilo's content studio Zulubot, is also a sign that reinvention is well underway. Signs of more disruptive reinvention – BETC just launched a record label with Universal's Polydor; Collective Digital Studio was launched by a former talent agent and now Canada's TV nets are in the MCN space, why not agencies?
Taxi CCO Paul Lavoie feels the sky won't fall on the ad business because there are too many smart problem-solvers to let that happen. "Just as Uber and Airbnb have disrupted their industries, expect that to happen in our space as well."
As focus shifts to new disciplines, a less geo-specific and streamlined agency roster, and more collaboration and consolidation, there will be more casualties. So it's important to learn from what works now, and act on it to build the right capabilities and credentials. That's the real reward behind AOY or the CASSIES, and growth area benchmarks like AToMiC and Shopper Innovation Awards.
So congrats to the Brands of the Year and their partners. Today the best creative contribution is a killer strategy – one that not just delivers in Q2, but reinvents a brand for the long haul. Those who invest in that journey, from data and content to VR and whatever sci-fi comes next, will get to the good side of disruption.
Cheers, mm
Image courtesy of Shutterstock