Cheers to not succumbing
Publisher Mary Maddever on the importance of building cultures that frown on mediocrity.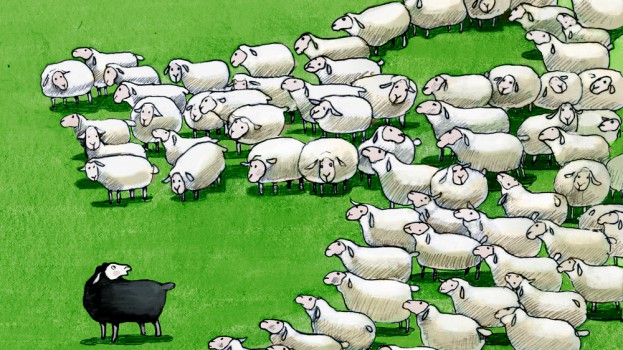 As I'm entering my scores for the Epica Awards this year, I don't feel guilty. Some years – like most Canadians judging an international show – I'm torn. Am I (too) biased? Am I voting Canadian work higher because I understand the challenge and the impact of the solution?
This year it wasn't a problem. Even though Epica's benchmarks are pretty high-falutin' – "World Beating," "World Class" and "Market Leading" are the respective criteria for the top three scores – Canada had entries that met the global bar-setting. No qualms. So it's a tough year to win AOY.
Leo Burnett's "#LikeAGirl"won an Emmy, and was also unstoppable at Cannes, contributing 14 awards to a record 43 Lions wins for Canada. The fact that Canada is making waves on the world stage with strategic and sustainable platforms and dead-clever innovation helps on the biz front, and also sets the industry up for the latest barrier out there: adblocking. (Getting through to consumers is an old problem; it's just more complicated now.)
During New York Ad Week, at the IAB MIXX conference, nestled in the thick of Times Square's surround-advertising bustle, ironically, adblocking was a key focus. While some railed against it, others saw it as a reality check, herding the industry towards more customized content.
Margaret Gould Stewart, director of product design for Facebook, likened what many advertisers are doing these days to blast fishing. They detonate bombs and get a lot of fish, but it's not sustainable. She showed the audience an ancient wooden fish hook designed solely to catch large halibut, and asked: "What would sustainable advertising look like? Are we full of respect for the people we want to reach?"
Author Seth Godin echoed what many pundits said over the week of ad biz tea leaf reading – provide great experiences rather than annoy: "We'll just keep getting fat belly tips if they are rewarded." He also called for a media mindset reset. "What matters isn't ads, it's the privilege of being trusted. You want to get to a point that when people whisper, we listen, and when they ask, we respond."
Godin's latest book, What To Do When It's Your Turn, is about "living with things that might not work and embracing tension when doing your art." Reflecting on his career challenges he said, "there is a lot of pressure to be mediocre. We chose not to succumb."
His manifesto reflects the new market reality. "The answer is to welcome the fear and to dance with it. We all hold a little bit back. Artists don't. If you work in an organization, that's frowned upon – they don't want you to be a linchpin."
So kudos to the agencies and brands that built cultures that frown on mediocrity, and created campaigns that propelled AOY wins and cred on the world stage this year.
Cheers, mm
Mary Maddever, publisher, strategy, Media in Canada and stimulant
Image courtesy of Shutterstock