Fighting food fads
A new survey by Mintel shows "free-from" claims on food packaging can be met with skepticism by consumers.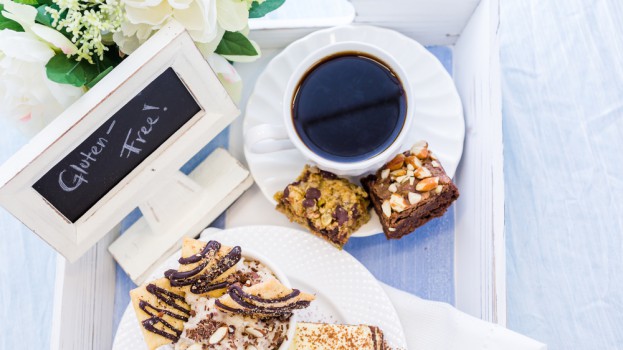 Though the products are proving popular, brands should be more aware of how to overcome the skepticism Canadians can feel when a food product claims to be "free from" certain ingredients, a new survey shows.
In the poll conducted by Lightspeed GMI on behalf of Mintel, 1,611 Canadians were asked about their attitudes towards "free-from" foods, or products that claim to be free from potentially undesirable ingredients.
When it comes to the importance of nutrition, 75% said a product's ingredients were the most important factor in making a purchase decision besides price, with 68% considering themselves well-informed about ingredients that aren't good for them.
Overall, 60% of respondents said "free from" foods were healthier, with 52% saying they help to address specific health conditions. People 35-to-44 years old (generation X) were more likely to buy "free from" products and to believe they were healthier, followed by 45- to 54-year-olds and millennials.
Despite this, there is skepticism when brands say their products are "free from" certain ingredients, as 65% of those surveyed said the claims were a way for companies to charge more for products, with 45% saying they were often a passing fad.
To take on those attitudes, it's important for companies to make "free from" part of their overall corporate and media strategy, says Joel Gregoire, senior analyst for food and drink at Mintel.
Having a certain symbol on a package, for example, is not enough to get consumers to buy into the philosophy, he says. Rather, having a company strategy and marketing campaign that communicates that widely is more important. He points to McCain Foods' "It's All Good" platform, centred on "real" ingredients as a strong example of this kind of strategy.
What's more, consumers can often get confused about "free from," which is a broad category, so educating consumers about specific benefits is also important, Gregoire adds.
The most attractive "free from" products are those without trans fats (54% saying they have recently purchased such a product), fat (48%), preservatives (46%) and sugar (45%). The least popular were those claiming to be free from nitrates (29%), lactose (23%), gluten (22%) and nuts (18%).  The report suggests this is because of well-known benefits to things like weight control and heart health.
Millennials were more likely to have purchased products that claimed to be free from products like gluten, hormones, GMOs and lactose compared to those over 55, since those products are newer in the marketplace and have less of an association with specific health risks. People over 55, who were less likely to pay extra for free-from products overall, were more likely to purchase items free of salt, which has a proven benefit to heart health, and also more likely to purchase items fortified with nutrients, as opposed to being free from certain ingredients.
Parents were also more likely to react positively to "free-from" claims than non-parents, showing that manufacturers should look beyond immediate benefits and provide information about how avoiding certain ingredients can contribute to the long-term health of their children.
With files from Harmeet Singh
Image courtesy of Shutterstock