Real Interactive wins CAMH assignment
The agency will help the mental health organization develop a new national branding strategy.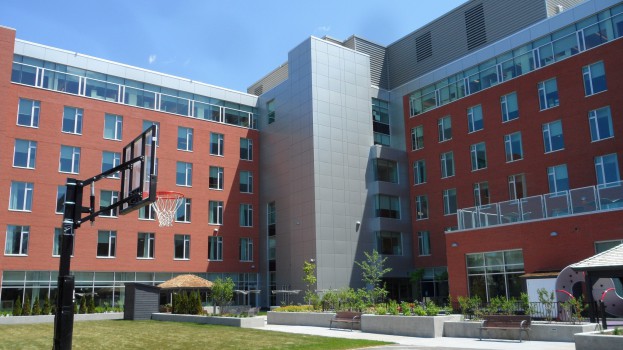 Real Interactive, a division of 6Degrees, has won a strategic assignment for the Centre for Addiction and Mental Health.
As part of the win, which came following an RFP in the latter part of 2015, Real will help review the strategy and branding for CAMH and the CAMH Foundation, with support from strategic partner H McCulloch Solution Design. The strategy will aim to bring together the hospital and the foundation, to roll out their services on a national scale and drive awareness outside of Toronto, where the main campus is located.
"They are the largest mental health facility in the country, but their awareness outside of Toronto isn't as strong as they wanted it to be," says Robin Whalen, managing partner at 6Degrees and Real Interactive. "Myself and [Heidi McCulloch] had done similar work in the past, so we understand the challenge, and there was a chemistry and alignment of values."
While not a creative assignment or AOR win, Whalen says the hope is that this work could lay the groundwork for a long-term relationship between the agency and CAMH.
"We were looking for an agency because we want the external expertise of being able to figure out what we need to do with our brand so that Canadians can understand we are their best choice for fighting mental illness," says Caroline Riseboro, SVP of marketing and development at the CAMH Foundation. "We had a number of agencies who came in with a lot of depth to a scientific process and understanding the value proposition, but with Real, they understood both the art and science of what we were trying to do."
Riseboro added that having Whalen and Heidi McCulloch, principal at H McCulloch Solution Design, pitch the work in addition to working on it going forward was a big factor in the selection, as was the pair's track record working together. Whalen and McCulloch are both former VPs at MacLaren McCann, and since leaving the agency (in 2010 and 2011 respectively), Whalen has brought McCulloch in to work as a strategic planning partner for a number of 6Degrees and Real clients.
Photo courtesy CAMH Foundation