Rethink Breast Cancer modernizes its message
The non-profit uses its penchant for hunks and babes to reflect the complexities of breast health.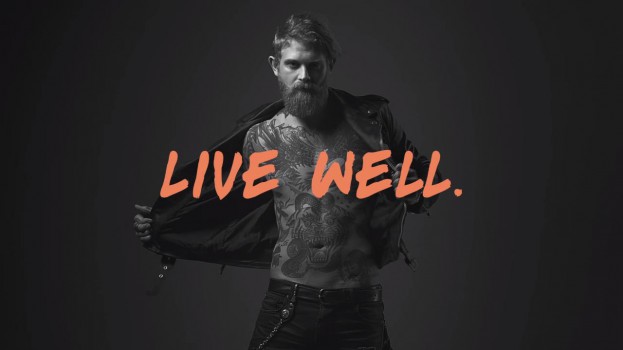 A new video series and campaign launching today from Rethink Breast Cancer brings its history of using beautiful bodies together with messages that reflect the latest advancements in breast cancer research.
Much like the organization's popular "Your Man Reminder" app in 2011 (downloaded over 300,000 times) and the video promoting it (viewed over 7.4 million times), beautiful men and women are a ploy to get women to pay attention to the bigger message. But the videos for "Your Best Breast Health," created by director Nikki Ormerod and production company Spy Films, are less cheeky and more editorial, taking their inspiration from the world of fashion.
In addition to a 30-second video giving an overview of the campaign, a series of 10 short videos zero in on specific areas young women should pay attention to in order to detect and prevent the disease.
"We wanted to tell the whole story of breast health in a fun way, and the original insight of using hot people to gather attention was still fitting, but we did want it to evolve," says Alison Lawler-Dean, VP of marketing and communications at Rethink Breast Cancer. "We hope doing the videos like this simplifies each message, lets it resonate and makes the learning people take away from it more clear."
The initial plan was for the campaign to be socially-led to reach its millennial target, but as it came together, the organization approached Media Experts, which was able to secure donated media space across the country, with ads in print, OOH, transit and TTC OneStop screens driving to the videos. Some OOH ads will also be Shazam-able and direct people to the Rethink Breast Cancer website, where each video has a corresponding blog post that provides more information and goes more in-depth on the particular issue. A behind-the-scenes video pulled together by editing house Scarlet Street will also debut in the near future.
Lawler-Dean says the main goal was to adapt to how the latest research has changed the conversation around the disease. Since the "Your Man Reminder" campaign, the idea of doing a monthly self-exam for lumps in the breast has become an outdated concept, and the recommendation from health professionals is for women to now have a more holistic picture of breast health and what contributes to it, which includes things like personal risk factors, maintaining a healthy lifestyle and, most importantly, staying on top of changes in their bodies, all things covered in the video series.
"Hearing the feedback from people on the original campaign, they felt it was really emphasizing breast checks, even as we updated the messaging, and that wasn't really the intention," she says. "All the evidence now is pointing to the fact that it's more about knowing when something is different from what feels right and what feels normal. That could be a lump, but there's also things like breast density levels, which are different for every woman. It's just about knowing what is right for you overall, as opposed to relying on one standardized exam that looks out for one particular thing."
The app and video promoting it, which remain big sources of traffic for the organization, will still be supported and updated with new messages and models, but Lawler-Dean says the organization was also looking for ways to reach young women that didn't involve convincing them to download an app.
"Social media has a much bigger place in our lives than when we launched ["Your Man Reminder"] in 2011. We wanted to leverage something that was socially-based and create videos that were easily shareable," she says. "We love the app, but there's a big difference in having to drive people to download an app, versus putting the message onto platforms millennials are already using."