Google is most influential brand, again
The tech co receives high marks for innovation and trustworthiness while Netflix soars for women and millennials.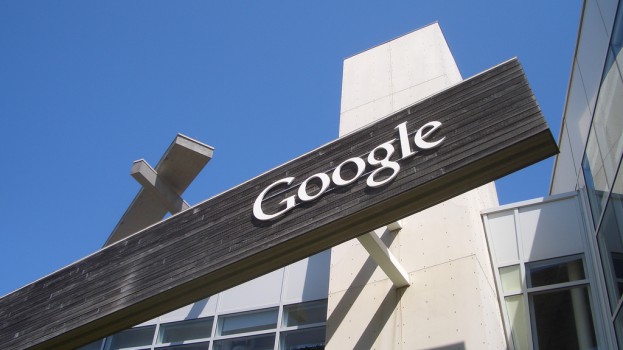 For the fourth straight year, Google has been deemed the most influential brand for Canadians in Ipsos' annual Most Influential Brands study, revealed today at FFWD Advertising and Marketing Week.
In partnership with the ICA, the survey polled more than 6,000 Canadians online in December, asking questions about their perceptions of a brand's influence on their lives, its corporate citizenship, how engaged they have been or could be with it, whether it is on the "leading edge," its presence in their lives and how trustworthy it is. The brands chosen were based on the 100 companies that spent the most on advertising last year, as well as 20 brands hand-picked by Ipsos that do not spend as much on advertising but have had an impact on the lives of Canadians (such as Facebook or Uber).
The brands making up the top 10 are, for the most part, the same as last year's study, with Amazon the only new entrant at nine as President's Choice falls to 13, while the rest shuffled their position within the top. Here are their rankings this year, and last year:
1. Google (1)
2. Apple (4)
3. Microsoft (2)
4. Facebook (3)
5. YouTube (5)
6. Visa (7)
7. Walmart (6)
8. Tim Hortons (8)
9. Amazon (11)
10. Samsung (9)
According to the "influence index" tabulated for Google based on the responses, it is over four times more influential in Canadians' lives than the average brand in the study, with Apple at three times more influential, and the remainder of the top 10 ranging from just under three to just over twice as influential.
Google's position was driven by high scores on questions related to its trustworthiness and being on the leading edge, although Apple and Facebook each received slightly higher rankings in the latter category, as did Starbucks (44 overall). For trustworthiness, Tide (45), Shoppers Drug Mart (19), Colgate (52), Kelloggs (31) and Kraft (23) received the highest marks.
For presence in their lives, McDonald's (27) ranked the highest, followed by Coca-Cola (21), Pepsi (50) and Tim Hortons.
Very few brands, even among those in the top 10, received significant marks for corporate citizenship, if they received any at all. Many of the ones that did were Canadian brands, such as Tim Hortons, CBC, Canadian Tire and RBC, due to the fact that their activities in that area are either more visible to Canadians, or they feel more connected to them because they're Canadian.
For engagement, most of the brands in the study saw very similar scores, though KFC (108), Rogers (39) and Home Depot (42) did see slightly higher results.
Google maintained the top spots across demographics, genders and regions of the country, although looking at different groups does point to some differing attitudes.
Although the brands within the top 10 stay the same for generation X, among millennials, Netflix, PayPal and Instagram all enter the top 10 at the expense of Walmart, Tim Hortons and Samsung. For boomers, CBC and Canadian Tire bump out YouTube and Amazon. Disney, Android and Ikea also rank higher among millennials, while The Weather Network and President's Choice rank higher for boomers.
While Netflix comes in at number 24 for men, it hits number five for women. President's Choice, which is at number 20 for men, is at number nine for women. On the flip side, Tim Hortons, PayPal and CBC all ranked higher among men than they did among women.
Image courtesy user brionv on Flickr