Don't read this Kit Kat story
The Nestle Canada brand tries a reverse psychology technique with its "#nontest" campaign.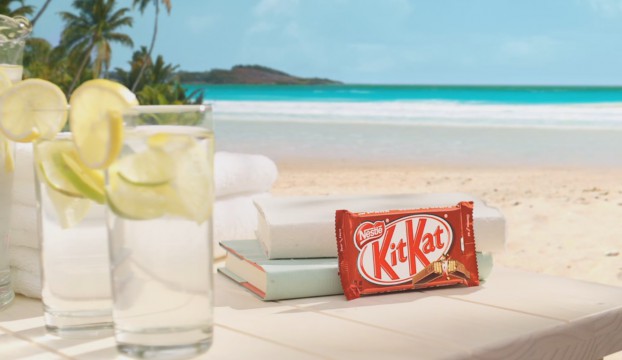 This story appears in the February/March 2016 issue of strategy.
Irreverent humour on social media can be a risky move for a brand, as it can result in eye-rolls and backlash. But Kit Kat has been dipping its toes into those waters lately with some success, most recently putting a reverse psychology spin on contests for its latest social campaign.
It comes on the heels of its recent response to a Kanye West-Wiz Khalifa Twitter feud, when Kanye mistook the latter rapper's reference to KK (a strain of marijuana) for a slight against his wife, Kim Kardashian. Kit Kat Canada jumped in with a nod to its own initials, employing the hashtag #BestWrapperAlive (that tweet was retweeted 2,000 times).
This month, the Nestlé Canada brand continued exercising its cheeky voice with the launch of the "#nontest," a Twitter and Facebook contest that asks users not to enter to win a trip to Costa Rica, among other prizes.
The campaign by Toronto's OneMethod encourages people to use the #nontest hashtag and share how they're not entering the contest (or, how they're having a break). A website does include a form to fill out, but anyone who tries is discouraged from continuing.
To drive participation, the brand is using a two-minute video on KitKat.ca and social media featuring a young, quirky spokesperson explaining why you shouldn't enter the "nontest" while struggling somewhat to explain what a "nontest" actually is.
Fifteen and 30-second versions are also running on digital, along with separate 15-second spots of the spokesperson reading out winning tweets. POS materials in-store will also drive contest participation. Maxus Canada handles media for Kit Kat.
The idea is to target Canadians who may love Kit Kat but don't normally enter contests, Lily Wen, senior marketing manager at Kit Kat, told strategy.
The brand is also aiming to break through the clutter and continue reinventing how it speaks to consumers, she says.
The campaign is in line with the brand's overall "have a break" promise, in both its encouragement to take a break from contests and with the vacation grand prize, says Steve Miller, SVP and CD at OneMethod.
Overall, the brand is hoping to increase conversations on social with its "#nontest" campaign, Wen says. "We like to poke fun at ourselves in this space."