Industries team up to drive intelligent packaging use
A new leadership council made up of CPG and packaging executives looks to boost adoption of interactive labels.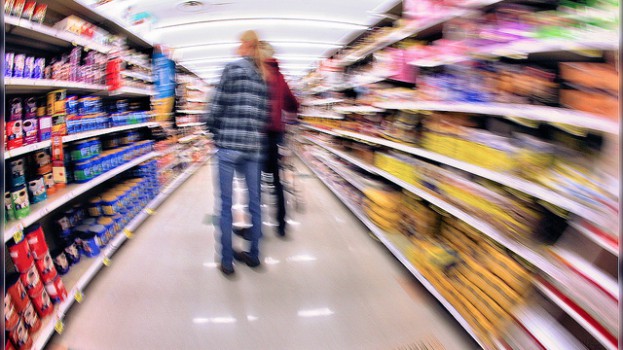 A new industry partnership has brought senior CPG people together to promote greater adoption of intelligent packaging in Canada.
The Intellipack Leadership Council is a partnership between the Canadian Printable Electronics Industry Association (CPEIA) and the Packaging Consortium (PAC).
The Intellipack program first launched last September to drive the development and adoption of intelligent packaging. That could include interactive labels such as those that use NFC technology to provide consumers with product information or offer promotions or freshness indicators on food products.
The new leadership council will be responsible for driving that mandate forward. The council will meet monthly to organize project committees and seminars, and monitor government initiatives related to intelligent packaging, to help bring new products and applications to market. It will work with R&D providers, brands, packaging companies, agencies and end users to help speed up adoption.
The executive committee is being co-chaired by Christina Cvetan, global R&D, packaging and innovating retail at Unilever and Jeffrey Moore, general manager at Add Ink, a division of Atlantic Packaging Products. Bruce Smith, senior director of global packaging innovation and R&D at Molson Coors Brewing Company, is also on the leadership council, alongside representatives from the Xerox Research Centre of Canada and Sun Chemical Corporation, among others.
As a marketing tool, intelligent packaging speaks to the consumer demand for information around products, including reviews, says Peter Kallai, president and CEO of the CPEIA. It's also a way to deliver engaging content to drive brand loyalty (Diageo's Johnnie Walker Blue, for example, has used intelligent packaging to deliver cocktail recipes). Having a way to get this information immediately, at point of sale, can be a key differentiator, he says.
European companies have traditionally been further ahead with intelligent packaging, but North America is also driving adoption forward, he says. Educating CPG and other consumer-facing companies about intelligent packaging is the first step to speed up adoption here, since brand managers need to understand potential benefits to justify costs, he adds.
In a recent whitepaper, Intellipack points to recent survey research from Deloitte that suggests 84% of retail store shoppers use their smartphones before or during their visit, and consumers who use their phones for product information are 40% more likely to become buyers. What's more, roughly 22% of those shoppers spend more on their purchases than they planned and 75% who got recommendations through social media or experts said that had an impact on their purchase decision and, ultimately, their brand loyalty.
Aside from the consumer impact, intelligent packaging can also improve inventory management and protect against counterfeiting.
In audience polling at an Intellipack workshop of 65 industry leaders last October, 86% said that a brand's marketing, packaging and/or creative agency should be engaged with new technology development before it's applied to packaging.
Image via Indiana Stan on Flickr