Cossette Vancouver boosts strategy, creative teams
Recent business wins lead to five new hires, including a new VP and head of strategy, as well as an ACD promotion.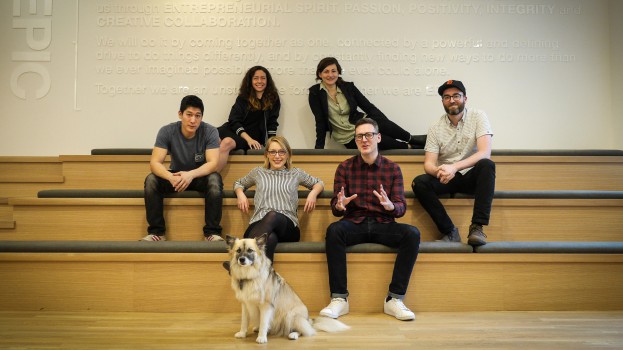 New business has led Cossette to add to its creative team in Vancouver with a number of new hires and a new ACD, as well as a new leader for its strategy department.
Leading the hires is Adam Collins, who has joined as VP and head of strategy.
"Beyond being a great strategic partner to our ECD Michael Milardo, [Collins] also brings a unique perspective on strategy – a UX-driven approach to brand innovation," Nadine Cole, SVP and general manager for Cossette Vancouver, said in a press release.
Following strategic and planning roles at Zig, Taxi and Zulu Alpha Kilo, Collins joined MacLaren McCann as VP and director of integrated strategy in 2010, running the national team until he left for Grey London the following year. He returned to Canada in 2013, starting boutique consultancy Handmade Insights and Strategy in Vancouver.
Though given a new title, Collins is taking over the duties previously held by VP of strategic planning Ute Preusse, who left the agency last year to launch Will Creative with former Cossette VP and CD Nick Richards. Whereas Preusse was more focused on brand strategy, Collins' role has a wider range that includes a digital remit.
On the creative team, the agency has hired copywriters Andrea Turner and Kevin Lee, as well as designers Carling Borne and Maria Stanciulescu. Turner joins after two years at Noise Digital, having also worked at Taxi and HBK, while Lee joins from Taxi. Borne has been working freelance since August but has had stints at Cause+Affect, Quarry and Parcel Design. Stanciulescu was previously an intern in Grey's Vancouver office.
In addition, Pierre Chan, who joined the agency in 2013 from Calder Bateman, has been promoted to ACD.
The hires come in response to a number of new business wins for Cossette, including Simons, Planet Organic, Business Development Bank of Canada and M&M Meat Shops.
"The addition of Adam, along with the new creative talent, reflects not only our growth in new business but also a change in the nature of our client relationships," Cole said. "Our ultimate goal is to develop long-term and integrated partnerships with our clients."