2016 Agency Survey: The state of the ad world
Agency staffers weigh in on the big issues impacting the industry.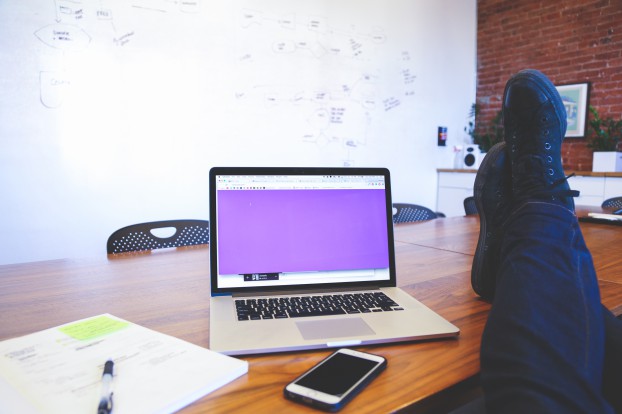 This story appears in the February/March 2016 issue of strategy.
Now that you've read about the agencies that dominated the awards circuit this year in the Creative Report Card, check out how agency folks feel about their industry. We gathered a few key stats from strategy's first annual Agency Survey, and graphic designer Sandra Tavares helped sum up the info to give an overview of where the industry stands on issues like client demands, job security and work satisfaction. Do these findings ring true for you and your company?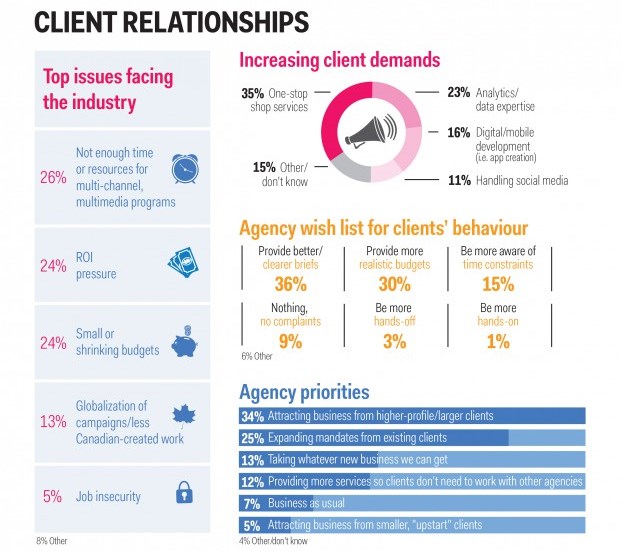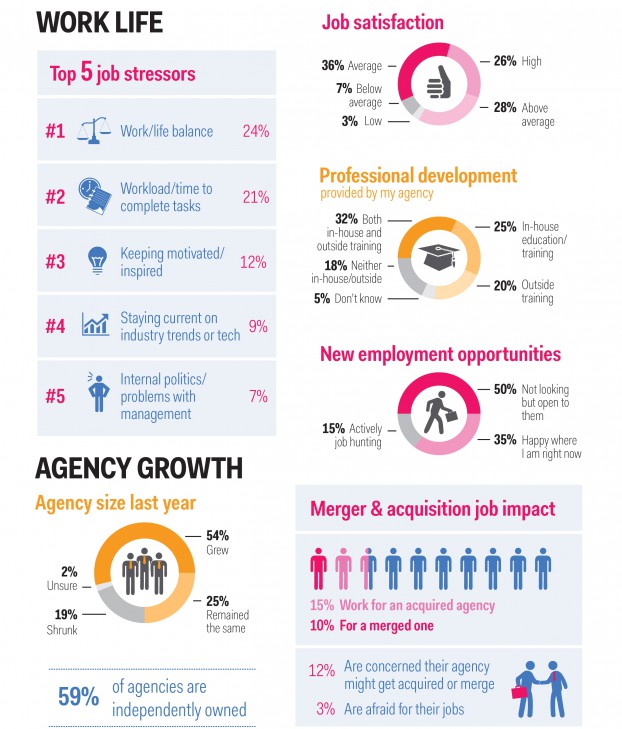 Nearly 400 people who work at agencies were asked about the state of the industry in an online poll conducted from Oct. 19 to Nov. 6, 2015. Respondents were split evenly between male and female, and the majority (67%) were between the ages of 26 and 45. The most commonly held roles were in account management (22%), followed by strategy (16%), creative (15%) and management/operations (14%). Salaries skewed high, with 75% making more than $76,000 per year. The majority of respondents (64%) have been with their company for five years or less, and 67% work for agencies with fewer than 100 people.
Feature image via StockSnap