A new way for students to get feedback
AndersonDDB launches CDFeedback.com, a platform for students to get a direct line to top creative directors.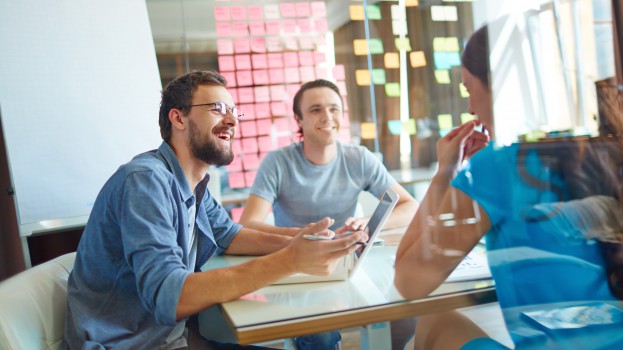 The next generation of creative talent no longer has to wait for portfolio night to have their work looked at, thanks to CDFeedback.com, a platform that gives them direct access to the industry's top creative minds.
On the website, creative advertising students can select as many CDs as they'd like from a list of some of the top creative minds in Canada and abroad, and send them a direct email containing their portfolio. The CD in question will receive the email with a CDFeedback tag in the subject line. The website has short bios for each CD so students can figure out the best person to reach out to, as well as an "articles and tips" section with student-focused posts written by Heidi Ehlers of Heidi Consults and Suzanne Pope of AdTeachings.
The project comes out of AndersonDDB, the agency's health-focused division, and was the brainchild of the shop's VP and ECD Tony Miller. Though it is created out of AndersonDDB, it is not exclusive to health-related work, and features no agency branding. Miller says the site is an idea he's had for some time as a way to make it easier for students to get the benefits of access to a CD and the kind of feedback they'd get at a portfolio night.
"A lot of CDs have gatekeepers and it can be hard for a student to know who they should talk to and if they're showing their book to the right person," he says. "Plus, creative directors are busy and some are, quite frankly, more committed and better at giving feedback than others. Given the technology we have at our disposal, it seemed like a really easy opportunity to better facilitate that discussion on the 364 days of the year there isn't a portfolio night."
CDFeedback.com's roster of reviewers includes up to 37 CDs from across North America and the U.K., including DDB Canada CCO Cosmo Campbell, DDB Montreal CD Étienne Bastien, Tribal ECD Joshua Stein and Miller himself, as well Tribal Worldwide ECD Kinney Edwards, DDB Worldwide ECD Janet Guillet and DDB St. Louis CD J. Chambers.
It also features reviewers from outside the DDB network (including Juniper Park\TBWA CCO Alan Madill, BBDO ECD Michael Kasprow, Red Lion president and CCO Matt Litzinger, Extreme Group president and CCO Shawn King and Union ECD Lance Martin), different backgrounds (including Weber Shandwick ECD Hayes Steinberg and Hill + Knowlton national CD Chris Davies) and markets (including Cossette Chicago ECD Chuck Rachford and David&Goliath CD Greg Buri).
The project is being supported by the Miami Ad School, the Creative Advertising programs at Humber College and Seneca College and the VCU Brandcenter graduate school in the U.S., with each school encouraging students to use the tool.
Miller says he is currently exploring similar relationships with other educational programs, both here and internationally, and is also looking to expand the roster of reviewers and contributors to the articles section. Down the line, he hopes to add an option to the site to group the CDs by location, a chat section and a place to directly upload their portfolios so it can viewed or ranked by all CDs, instead of just ones that it was sent to.
"We also want it to be easier for CDs to find and analyze talent," Miller says. "The ones who are getting emails from students right now are getting a chance to see great future talent before anyone else."