Leon's looks to the next generation
A new platform by Taxi 2 gets away from sale-focused messaging to bring younger families to the brand.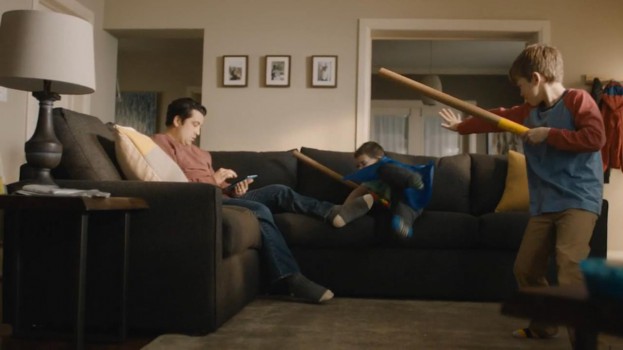 Leon's is hoping to reach the hearts of a younger generation with a new brand platform that highlights the role of furniture and appliances in their family's life.
In "Part of the Family," created by Taxi 2, a voiceover talks about the positive qualities of certain members of the family, only to eventually reveal it was talking about a couch or stove.
The campaign marks Taxi 2′s first national work for Leon's since winning the account last year (the agency led a local execution around Moving Day in Quebec last summer). Two TV spots released this week will run nationally, with a print campaign set for May and a third TV spot debuting later this year. The social media plan, aimed at generating awareness among a younger consumer, is still being developed, but will initially focus on pushing online video on national scale across social platforms, before moving into user-generated and influencer content later this year. OMD is handling the media buy.
Andrea Graham, senior marketing executive at Leon's, says the retailer hadn't done much in-depth research to gain consumer insight prior to two years ago, when it was revealed that, while Leon's customers are highly loyal and some were even in the second and third generations of buying from the store, it over-indexed with customers over 45, signaling a need to become more relevant with younger consumers to build that relationship as they raised their own families.
The research also revealed that Leon's, which had focused primarily on promotional- and sale-focused messaging for the better part of the last 25 years, had an opportunity to be more relevant on an emotional level, though sales will remain an important part of its marketing mix.
"It's not about one way being more effective, but great brands touch your heart as well as your head, and we were good with the head," Graham says. "In all the categories we sell, sales and promotions still matter. But it was really clear that people we were speaking to also had stories about the brand, and when you go over that bridge with them, sometimes you realize a brand is broken. What we realized was that our brand was really great and not broken, but that we had to evolve to get the next generation to go on that journey with us."
On a store level, Leon's has been diversifying its product selection with furniture and appliance accessories that have a shorter purchase cycle, something that will continue to expand in Q2 and Q3, as Graham says it has increased foot traffic.
Last week, it was announced that Leon's would be taking over eight former Sears locations, including four in British Columbia. These will be the retailer's first stores in the province, which Graham notes means Leon's is now "truly coast-to-coast."