Sport Chek slows down
The retailer's "spring training" platform targeted at women takes a different approach to show the path to physical betterment.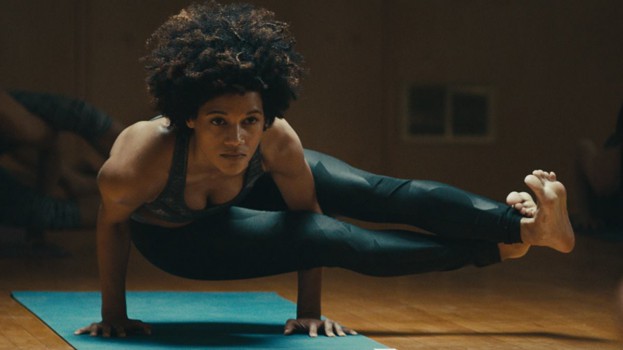 Though it's still showing how it wants to help Canadians on their paths to physical achievements, Sport Chek is taking a different approach in a new "spring training" platform.
In a new video by TBWA\Chiat\Day New York, a woman in yoga classes slowly and methodically moves through her poses, before doing one that requires a great deal of strength, patience and perseverance, as the spot returns to the "Your Better Starts Here" tagline the retailer first used in 2012.
While still in line with the positioning the retailer established when it launched the training-focused "All Sweat is Equal" platform, the new creative has a couple of clear differences from the high-impact, fast-paced spots that Sport Chek previously used (as have other brands working in the athletic and fitness space). The shots are slow, steady and the subject barely moves, while still managing to convey the intensity and impressiveness of what she's doing. There is also a moment of failure in the spot, when the woman sees her reflection fail to hold the pose, while she powers through it in real life.
"The intensity is still there, but at the same time, it's less about heavy sweat and big music and fast cuts, but still has the same thread of training being a continuing journey to make yourself better," says Frederick Lecoq, SVP of marketing at Sport Chek parent company FGL Sports. "To hold that pose, you're not pulling it off the first time you do it. It's got to be inspirational, and if she came in, did the pose and left, it's not really inspirational because it feels inaccessible."
Lecoq reiterates a sentiment he hasn't been afraid to express before, that Sport Chek has been "women stupid" in the past. Last summer, shortly after the launch of "All Sweat is Equal," the company began holding regular meetings between 15 to 20 of its female staff from across different departments as its own insight group, talking about topics ranging from advertising to product selection to the shopping experience, in addition to regular consumer research.
"We were talking to women, but not hitting a home run with them like we were with men, and it was starting to be more and more obvious that we could do even better," Lecoq says. "By doing this, we've been able to catch up and understand some insights that we've been missing. The more we got into it, we were winning with female achievers, but at the same time women were telling us that we were going to reach a limit where we were not going to engage women beyond that."
Lecoq says that in addition to having a less aggressive spot, the focus group also convinced Sport Chek to do ads outside of running and professional sports to offer a different point of entry through sports like yoga and spinning, which appeal to both men and women but were spaces women felt they "owned." A second spot, featuring spinning, will be debuting in the near future, and the campaign will also feature social, digital, out-of-home and in-store elements. Touché! handled media buying on the campaign.
"Yoga isn't a piece you would have expected from us, and that's part of why we debuted the campaign with it," Lecoq says. "Spinning was more in the continuity of what we did before, since it's intense and energetic. But listening to the group and watching their reaction to the spots, we decided to do yoga first, and I'm glad we did. It's the kind of different we were looking for in a way that's inspiring to anyone that sees it."