L'Oreal Paris launches Canada-exclusive skincare line
The beauty co launches the new line with a campaign featuring actress Freida Pinto.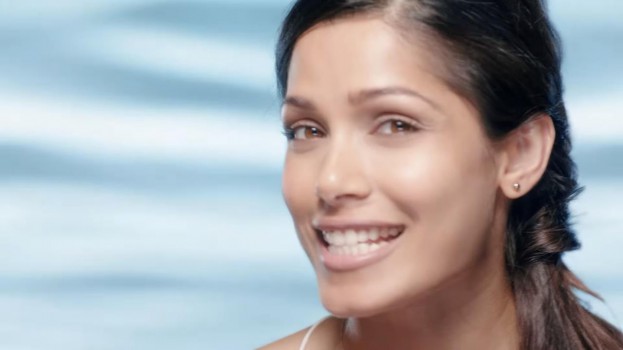 L'Oréal Paris has launched Hydra-Total 5, a new skincare product exclusive to this market, with a Canada-exclusive launch campaign.
Hydra-Total 5 is a three-step daily skincare product, with separate lines covering different skin types. The launch is being promoted with a campaign by Marketel that includes 30-second national TV spots in English and French starring actress Freida Pinto and focusing on the "Ultra-Even" line for uneven skin.
"[Pinto] has a particularly strong fan base with Canadian women who often struggle with uneven skin tone, including dullness and dark spots, that the Hydra-Total 5 Ultra-Even Ritual helps to address," Nadia D'Alessandro, VP of strategic planning and client services at Marketel, said in a press release.
The campaign also features print work in English and French women's and fashion magazines, with buying handled by GroupM. A five-question diagnostic quiz on L'Oréal's website will help women figure out what their skin type is so they can decide which of the Hydra-Total 5 lines are right for them. Cowan & Company is handling PR and influencer outreach for the launch, which has included appearances and interviews with Pinto and content partnerships with beauty website The Coveteur and Entertainment Tonight Canada.
Launching a product and a marketing campaign exclusively in Canada is rare for L'Oréal Paris, but Amélie Fortier-Cyr, brand director for skin and cosmetics at L'Oréal Paris, said in the release that Hydra-Total 5 fills a gap in the Canadian skincare market for an easy skincare ritual that is also affordable and covers women of all skin types.
"Traditionally, L'Oréal Paris product advertising is developed for an international audience and implemented regionally," she said. "But, because Hydra-Total 5 is not a worldwide launch, we had the unique opportunity to choose the formulas and develop an exclusively Canadian marketing campaign tailor-made to our consumers."