Realtors want no regrets
CREA refreshes its existing platform and adds an "unskippable" element.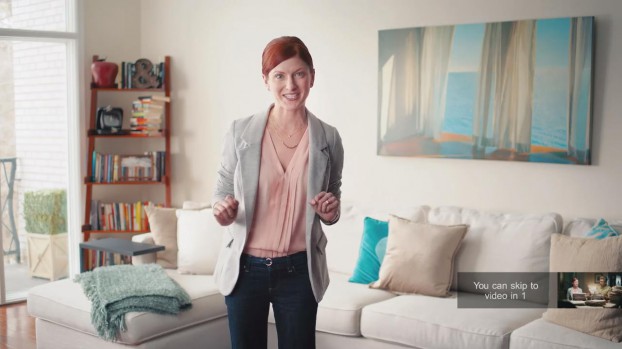 The Canadian Real Estate Association has brought back a familiar concept, expanding its campaign with a more integrated approach.
The new "No Regrets" campaign features two major creative elements. The first is a new execution of its existing platform, with previous spots featuring SWAT teams invade a house or a couple  checking into a creepy motel because of a mix-up with closing dates because they didn't go through a realtor who could have given them the right information. This time, a couple is confronted by a group of bikers, ready to initiate them into the gang for buying a home on their turf, which they would have known if they had used a real estate agent.
Randall McCauley, VP of government and public relations at the CREA, says, much like previous executions of the theme, the idea behind the video is to misdirect viewers before hitting them with a humorous punchline.

"The important thing is it still points to a larger truth, even if it is a bit hyperbolic, that there are things realtors know that you likely don't know," he says. "And that concept works well because it empathizes with consumers. We've all tried things on our own, made a mess of it and had that internal reaction."
The second video is tailored especially for pre-roll, where a woman speaks to potential home buyers itching to hit the "skip ad" button, before kicking the button away and explaining to them why working with a realtor is something they shouldn't skip.
The first video launches nationally on TV this week and in cinemas this weekend. Union handled all creative and media buying for the campaign, which also includes radio and digital display ads driving to a new "No Regrets" landing page on the Realtor website featuring testimonial videos.
Kimberlee Welch, group account director at Union, says the "No Regrets" banner is the biggest difference from previous CREA campaigns the agency has worked on, tying all the different campaign elements together with the same call to action to visit the new webpage.
"We were telling people to not look things up themselves and enlist an expert, but we were driving people to the site where they would have to look things up themselves," Welch says. "It was counter-intuitive, and we figured out we need to walk the walk by not driving them a site where they look up a property, but to videos that actually enforce our message."
Whereas previous CREA testimonial videos have focused on positive stories of people selling their home through a realtor, the new testimonials speak to the stories of people who didn't. The pre-roll video is also being targeted directly to people searching YouTube for DIY videos and advice about trying to sell their own home.
"People are more empowered with the information they have online, so we had to be more targeted and contextual in our approach to that channel," Welch says. "We couldn't just crop our TV spot like we used to, we had to get directly to people making this decision and speak to them to get their attention."