How to fight the wrong kind of followers
Children of the Street Society makes it clear how much predators can learn from geotagging on social media.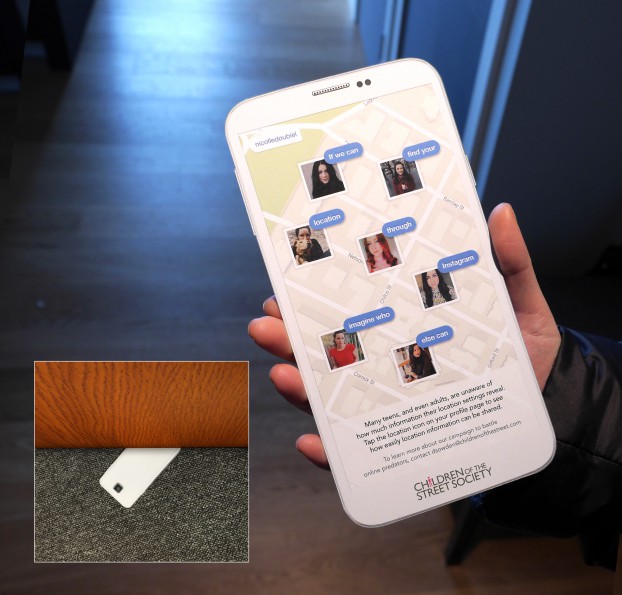 Children of the Street Society (a B.C.-based non-profit that aims to prevent the sexual exploitation of children and teens) has launched a new campaign aimed at driving home how geotagging content on social media can put young peoples' privacy and safety at risk.
A 30-second TV spot shows a young girl, in her room, picking a selfie to upload on social media. She doesn't realize that by adding a location to her photos with a geotag, it has told a predator exactly where she lives, giving "follower" a new, sinister meaning.
Cossette Vancouver handled creative and media planning for the campaign, which also includes transit ads that pinned actual photographs on a map to show how easy it is to figure out things like where a child goes to school or plays sports. Proving that point, direct mail materials (seen above) were personally hand-delivered to the private residences of selected media personalities in Vancouver, which were located using the geotagging data on their Instagram profiles.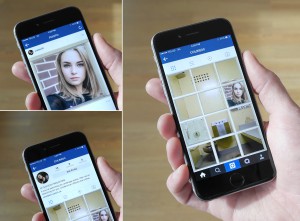 While most of the campaign is targeting parents and teens themselves, an important element of the non-profit's campaigns over the last three years has been to target predators themselves, letting them know about the online police task forces that exist in an attempt to deter them. This year, Cossette uploaded stock photos of teens on Instagram with hashtags that are known to be searched by predators. If someone goes to their profile to find more info on the teen pictured, the photo grid creates a mosaic showing a jail cell, with the profile bio warning predators that undercover officers are also online and searching for them.
Much like its previous campaigns, Children of the Street Society decided to focus on geotagging this year based on the over 600 in-school workshops it does in B.C. every year and what it hears kids are talking about and using. Diane Sowden, executive director of Children of the Street Society, says it has been focusing on online behaviours for several years, especially since understanding is still lagging about how privacy setting on social media work.
"We've done a good job over the years educating kids about strangers when you're at the playground or bus stop, and how you don't give out information when a stranger starts talking to them," she says. "But online, they give out that information freely. We have to think of the internet as the new playground. The same conversations we had in real life are the same ones we have to have online."
While the tone of the creative is a bit dramatic and even scary for parents, Sowden says its an effective (and necessary) tactic when it comes to online activity like geotagging, which might not seem reckless or dangerous on its own (especially to parents who might not be familiar with it or the privacy settings that can keep the wrong kind of people from seeing it).
"When I mentioned geotagging to parents, their eyes glossed over until I showed them what it was and walked through what kind of info someone sees if they don't have the right privacy settings," Sowden says. "When they see how easy it happens to them, they go home and talk to their kids about it. Whatever we do has to be relevant, because so often you hear parents say, 'That's so terrible, but my kid would never do that.' So we always make it really personal so they can see how relevant it is and educate at home."