Retail sales grow on automotive strength
The three month trend indicates a recovery from last year's declines, but the numbers aren't as positive as they seem.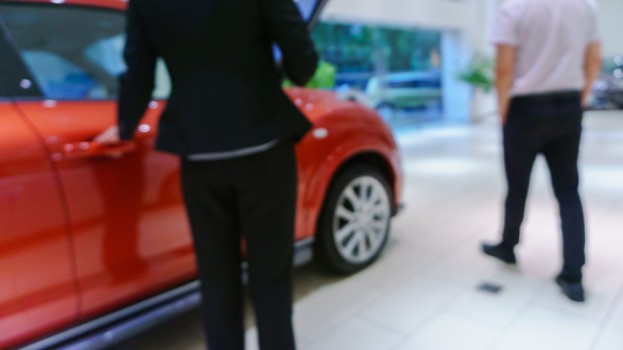 Automobile sales were up 14.2% in January from the same period last year, buoying overall retail numbers and potentially making them look better than they really are, retail consultant Ed Strapagiel says.
In his analysis of Statistics Canada's most recent numbers for January 2016, Strapagiel notes that retail sales in Canada were up 3.6% from the same period last year. While the three-month growth trend indicates a recovery from 2015′s declines, car sales could be masking other troubles.
The automotive and related sector grew on the strength of car sales and a smaller decline in gasoline sales. Sales at auto dealers were up 14.2% in January from the same period last year. Because those sales account for 22% of total retail sales in Canada, Strapagiel wrote, the growth pulls up the average.
Gasoline sales were less of a burden on overall retail numbers, down 2.7% in January compared to the 14% decline for 2015.
Despite a low Canadian dollar contributing to higher food prices, food and drug sales were down 0.4% year-over-year in January. The biggest hit came at supermarkets and other grocery stores, where retail sales were down 3.6% from a year ago.
The opposite was true at pharmacies: sales at health and personal care stores increased by 5% in January. Specialty food stores also saw 3.2% growth, and beer, wine and liquor store sales were up 2.2%.
Sales in the store merchandise sector in January were up 3.9% from the previous year, but Strapagiel noted that both the underlying 12-month trend and the three-month trend are declining. Shoe and furniture stores showed big gains, of 14.6% and 11% year-over-year growth in 2016, respectively, but electronics and appliance store sales were down 7.8%.
Across Canada, retail sales declined most in oil-producing provinces: January sales were down 5.8% year-over-year in Alberta, sales in Newfoundland and Labrador dropped 1.1%, and Saskatchewan sales were down 0.8%. The biggest growth was in Ontario, at 7.1%, followed by New Brunswick at 6.8% and B.C. at 6.2%.
Feature image via Shutterstock