CFA Institute builds up those three letters
A campaign targeting investors argues that trust shouldn't be put in unqualified advisers.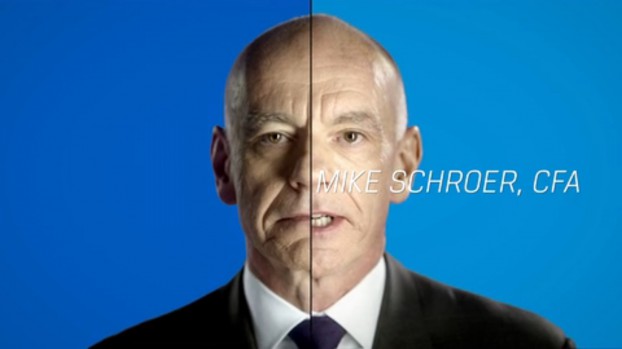 If you wouldn't visit an unqualified doctor, why trust your money to an investment adviser without the right accreditation? That analogy is the impetus behind a new brand strategy and global campaign launched this week for investment management professionals at the CFA Institute.
The organization's membership of 130,000 chartered financial analysts (CFAs) has regularly called on the org to highlight the value of CFA accreditation in local markets, including Canada, so those seeking investment advice will already know what a CFA is, says chief marketing and communications officer Joe Clift.
The institute has been successful at generating large numbers of candidates for its programs, which remains a goal in this campaign. The brand strategy has shifted, though, Clift says, to the "more prosaic" objective of having employers at financial institutions and wealthy investors "insist on only hiring somebody who has those three letters, CFA, after their name."
The campaign, called "A Difference That Matters," highlights the value of the institute's program with the tagline: "Just three letters can make a real difference."
In North America, the campaign targets the business audience that makes those hiring and investing decisions. TV spots are running here on Bloomberg Canada, while longer web videos featuring testimonials from CFAs are running on Business Insider and The Economist online.
There is also a print and OOH component, running from March 21 through April 17 in Toronto, which targets sections of the PATH around the Toronto Stock Exchange, the TD Centre, Royal Bank Plaza and other financial centres. The ads will also appear in elevators through the Captivate Network at some of the big financial sector buildings.
New York-based MullenLowe Profero, the CFA Institute's AOR, handled the creative and media buying. FleishmanHillard is handling PR.
In addition to Canada and the U.S. (the only markets that will see the TV spots), the campaign is running in the U.K., China and India, with plans to expand later this year to Germany, Brazil, Mexico, Hong Kong, Australia and Singapore.
The "job to be done" is slightly different across markets, Clift says, from raising awareness about the organization in China to highlighting the value of having CFAs at the table in North America. But the CFA product is the same everywhere, he says, so "a single idea campaign seems highly appropriate rather than having a different creative idea country by country."
Some of the web videos, which feature CFAs from around the world, address the industry's loss of integrity during the 2008 financial crisis and make the case that more people with CFA designation would improve it. The ads aim to place the CFA credential as the "public warranty" for credibility in the industry, Clift says.
The institute expects the campaign to run for multiple years with a consistent message. It will be using pre- and post-campaign awareness trackers to help it evolve, Clift says, with the aspiration of moving to a "deeper rooted content campaign over time."