How Canadians decide what to buy
A new PwC report looks at the impact of social, buying local and why omnichannel is so important.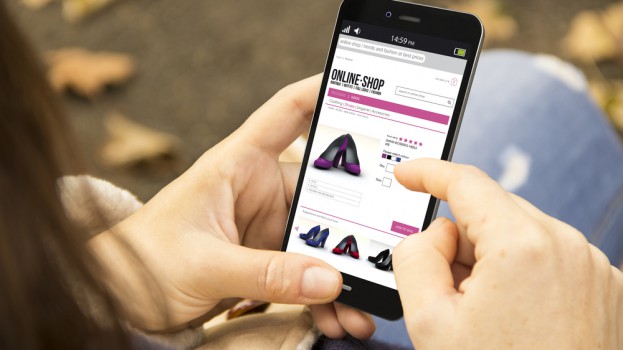 Social media's influence on Canadians' shopping behaviour is growing, but value still reigns supreme, according to a new survey by PwC.
As in past years, PwC surveyed 1,000 Canadians as part of its 23,000-person Total Retail survey of shoppers in 25 countries.
The study found that social media has had a major impact on purchase decisions, with 40% of Canadian respondents saying that reading product reviews and feedback on social media influenced their shopping behaviour. That number goes up to 55% when looking specifically at those under 24 years of age, a cohort where 84% of shoppers say social media as a whole has influenced their shopping behaviour.
For those between 18 and 34, just over half said reading reviews and comments and receiving promotional offers influenced their shopping behaviour, compared to 26% who said the same of viewing advertisements. For 40% of that age group, interactions with brands on social media led them to value and respect those brands more.
Loyalty is an important part of retail in Canada, with 95% of consumers participating in at least one loyalty program. For millennials, the key benefits are having access to members-only benefits and discounts (78%), collecting rewards points that can be converted into things like travel miles or monetary value (73%), and access to free shipping (71%).
Value continues to be an important driver for purchases: 66% of Canadians shop at their favourite retailers because of their prices, while 43% do so due to stock selection, 32% based on return policy, 30% saying it is because of trust in the brand and 29% because of the quality of its rewards program.
Millennials were more likely to purchase from out-of-country retailers, with 63% saying they were likely to do so because they can find better prices there. Broken down by category, 57% said they were likely to look outside of Canada to make fashion purchases, with 44% saying they would buy books, movies, music and video games, and 30% saying they would buy consumer electronics.
While Canadian consumers are primarily focused on good prices, the study found the draw of "buying local" to be another powerful factor. When asked what would increase preference for buying from a local, neighbourhood retailer, 36% said it was the idea of boosting local employment, 34% said access to locally-produced goods, and 29% said helpful staff, while 27% said it was because of better service after purchase and 25% said personalized service.
The report also points to the continuing importance of omnichannel retail, with 30% of millennial shoppers saying they believe their mobile device will one day be their most common purchasing tool. Half of shoppers under 24 use their phones to access coupons or offers (high above the global rate of 35%), while 31% do so to access a digital version of their loyalty card (compared to 21% globally). Other uses for devices in retail that are more in line with global numbers are for price comparison (42%), product research (39%) and to read reviews (33%), while only 19% use it to pay for their purchase.
There are, however, differences in the kinds of research and purchases consumers are likely to do online versus in-store. When it comes to computer, tablet or mobile, the most popular products for consumers to research are consumer electronics (66%), books, movies, music and video games (63%) and household appliances (53%), while the most popular categories for purchasing online are books, movies, music and video games (52%), followed by consumer electronics (28%) and fashion (23%). When it comes to researching products in-store, groceries (51%), furniture and home products (38%) and fashion (36%) were most popular, with home improvement products (82%), furniture and home products (72%) and household appliances (71%) the most popular categories for purchasing in-store.
While many have pointed to delivering memorable in-store experiences to help bricks-and-mortar compete with online shopping, retailers might not need to rely on groundbreaking tech to do so: 40% of Canadians said a knowledgeable sales staff would make their in-store shopping experience better. For millennials, 25% said their in-store experience would be improved if they were to receive personalized offers.
Featured image via Shutterstock