Transat embraces anticipation
The airline's first campaign with new AOR Sid Lee comes with refreshed branding and an aspirational platform.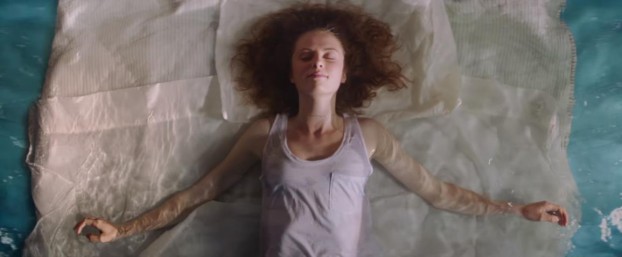 Leisure and vacation focused airline Transat has embraced the joy that comes when a holiday is on the horizon in its latest campaign, its first with newly selected agency of record Sid Lee.
The "Vacation is Calling" campaign is led by a highly cinematic two-minute video, the first time the brand has done so, according to Geneviève LeBrun, VP of marketing at Transat Tours Canada. By showing lush jungles, clear ocean water and sandy beaches popping up in everyday life, the spot attempts to illustrate how a holiday begins not when you board your plane, but when you book the trip and the anticipation of a vacation begins to build.
LeBrun says the insight behind the new campaign was that consumers tend to undergo an emotional transformation the moment they begin planning and booking their vacation.
"If you book a holiday tomorrow, you'll feel happier, healthier and in better shape," she says. "Just having that pin in your calendar makes people happier, and that anticipation is part of the happiness of the whole travel experience. Everyone is selling beaches and hotels, but since we're dedicated to selling holidays, the whole experience is what we have to build on."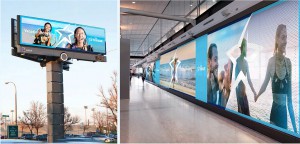 The broader campaign also includes radio, OOH, print, digital and social components.
Sid Lee was named both creative and media AOR for Air Transat last June, with the company having previously worked with DentsuBos. While past campaigns like the "Sun Auction" were effective, LeBrun says the previous "Sun for Everyone" platform was more functional than emotional, focusing on the range of destinations it offered to show it could meet the need of any Canadian looking to go on a trip.
"We have a privilege to be selling vacations and offering consumers what will be the best time of their year," LeBrun says. "We know how much value and anticipation there is around holidays, and that's a big emotional connection. This was giving us the right opportunity to do things differently. To be super credible in the advertising world by talking about the emotional appeal of a holiday."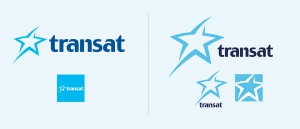 In addition to the campaign, Sid Lee worked with Transat to refresh its branding. While most of the changes are very subtle, the biggest update is the increased emphasis on the "star" logo, which is a more prominent visual cue in the brand's static creative in digital, print and out-of-home.
"We know the star is well-recognized by consumers," LeBrun says. "By making it more prominent, we're maintaining that relevance, but also taking better advantage of that asset and building our existing equity. It's a wordless logo that everyone can recognize that tells a story with a lot more impact."
LeBrun says the new branding, as well as more holistic view of the vacation experience and the emotions that come with it, is a major way Transat is looking to differentiate itself in the category.
"Consumers have become more savvy, and they know how to hunt for prices and get reviews," LeBrun says. "You can't fall into the trap of saying you have an offer that's fully commoditized, because consumers know this is a big chunk of their disposable income and how to best spend that money. Retail efforts are always important at a tactical level, but getting our brand out there more and getting to the essence of what it stands for and the whole experience we sell offers a further level of differentiation over all the others."