Changes come to FCB Canada
A new ACD is added to the expanding Montreal team, while the Health division aligns itself with the global network.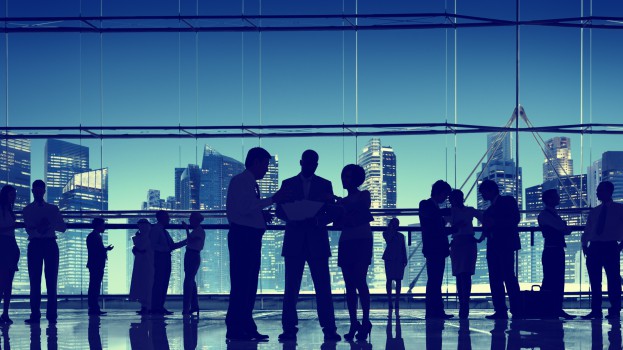 Things have been changing at FCB Canada, including new additions at its Montreal office and a new reporting structure at its FCB Health division.
In Montreal, the agency has added 18 new staff over the last year, since Rachelle Claveau was named president last fall following the departure of Danièle Perron. The most recent addition is Jessie Sternthal, who joined FCB this month as an ACD. Sternthal has spent the last three years on the creative team at Marketel, having also had stints at Sid Lee and Cossette.
Other senior additions this year include Isabelle Ramet, director of strategic planning, in April and Joumana Oweida, VP of accounts services, in February. Claveau says the agency is looking to "beef up" its staff in Montreal, as it has also been doing in Toronto, primarily in response to two soon-to-be-announced national client wins that will be led out of the office.
"We wanted to strengthen our English creative capabilities in Montreal," she says. "Jessie was the perfect fit, with all her experience on doing national integrated campaigns and award-winning work from Montreal. She also fits in with our new leadership team, and compliments [creative director] Gilles DuSablon very well with both her personality and her skill set."
Leading certain national accounts from Montreal is nothing new for FCB, as it currently works on Air Canada CRM programs and Weight Watchers.
"There's not many local agencies here, especially ones affiliated with a network, that lead national accounts," Claveau says. "Those shops are often working on adaptation or local clients. That capability is a point of differentiation for us, as is our heritage in CRM and data, which has redefined how we're positioning ourselves here. We felt we really needed to get some strong creative talent along with the strategic and account talent we've brought in this year."
Meanwhile, FCB Health Canada has now aligned itself with the broader FCB Health agency network. The health-focused agency had previously reported in to FCB Canada, but will now report directly the head office of the FCB Health network in New York. Liz MacLeod has also been named VP and managing director of FCB Health Canada, having previously led the division's client services.
FCB Health will continue to be housed within the FCB Toronto office and collaborate where it makes sense. MacLeod says there have been limited shared clients between the two agencies, though relationships with ones they do have, like Nestle Canada, will not be affected.
MacLeod says many agency-client relationships in the healthcare space tend to be on global scale, and a big opportunity the agency has through the new alignment is leveraging those within Canada. She also says being aligned with one of the biggest healthcare agency networks in the world gives it more access to resources it can put to use for existing clients like Janssen, Eli Lilly, Merck and Hoffmann-La Roche.
"We have access to some of FCB Health's amazing resources, be it thought leadership in the medical area, in applying technology in the category or in proprietary planning tools," MacLeod says. "With a reporting relationship that's more aligned with our core area of expertise and our client base, there's a lot of expertise that we can tap into more readily and get the best of both worlds with the talent in Toronto."
Image courtesy Shutterstock