What really drives Canadian pride?
A new report shows how people feel about national identity, and how brands can respond.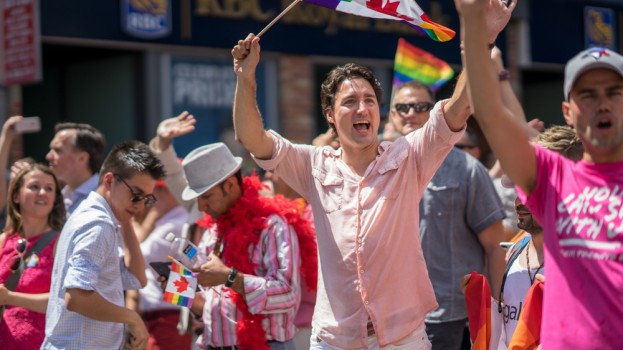 Next year, Canada will be celebrating its 150th birthday, and many brands are likely going to try and capitalize on the feelings of national pride that will be swelling. But according to the latest Havas Prosumer Report from Havas Worldwide, what contributes to national pride is more complicated than symbols like maple leafs and hockey.
The study, titled "Pride and Prejudice: Shifting Mindsets in an Age of Uncertainty" examines people's attitudes towards national identity, government activity and overall happiness. The survey polled 11,976 respondents in 37 different markets, including Canada. As with previous Havas Prosumer Reports, the respondents are divided into two groups: "mainstream" and "prosumers," market drivers that tend to influence the brand choices and consumption of those around them.
The report found that 75% of Canadians are proud of their country, ranking 15th out of the nations polled. By comparison, the U.S. was ranked 13th at 77%, with the top spot going to Cambodia at 97%.
Globally, the biggest thing that makes people proud of their country is its culture (according to 73% of prosumers and 65% of the mainstream population), followed by its history (according to 66% of prosumers and 61% of the mainstream).
However, Canada was one of the few countries where neither of those was the top answer: it was actually its values, at 69%. So things like diversity, equality and politeness have more of an impact on "Canadian pride" than hockey, maple leafs and the vision of the country's founders.
When it comes to government, 69% of Canadians said they'd prefer a leader who is collaborative, inclusive and makes decisions based on the will of the people, compared to the 32% who said they'd prefer a leader with a clear vision and the willingness to execute it.
While those numbers vary depending on the country, it's fairly close to the global rate, and contributes to an overall desire for transparency, honesty and working together to solve problems. The report says that applies to brands as well, which should not only strive to be honest with consumers, but find ways to encourage citizens to be more civically active and help them find ways to solve local problems.
Healthcare was ranked as the area where governments should prioritize spending, with 42% of global respondents giving it the top ranking, followed by education. Canadians, however, place even more importance on healthcare, with 64% ranking it as the top priority for governments, behind only the Netherlands and Portugal.
The report suggests that brands should not interpret those as consumer needs they should be addressing; rather, they should leave those things to governments, and be addressing other needs, like arts, culture, science and technology. Even though those areas received the lowest rankings when it comes to where respondents want to see government spending, 84% of prosumers and 74% of the mainstream still said science will make tomorrow's world better, while 80% of prosumers and 66% of the mainstream say art and literature are essential to the world we live in.
Image courtesy studiolaska/Shutterstock