SapientNitro, Razorfish merge
Publicis Groupe combines the digital shops as part of its 'power of one' strategy.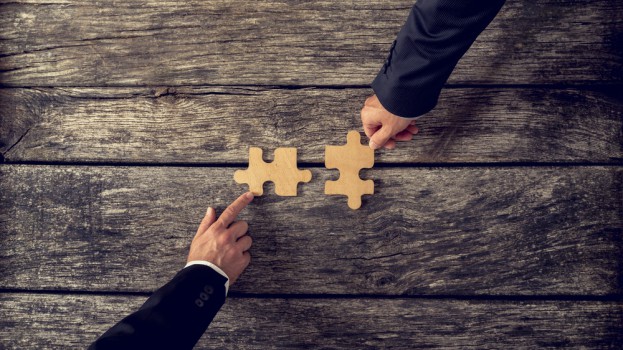 Publicis Groupe's Publicis.Sapient division has announced it will merge agencies SapientNitro and Razorfish.
The merger to form what's now SapientRazorfish has come as the result of client demand to be digital-first, according to a press release from Publicis Groupe. In addition, the move will also combine the expertise and capabilities of the two agencies and provide them to clients at scale. Publicis.Sapient, formed in 2015 after Publicis acquired Sapient, also includes Sapient Consulting and DigitasLBi.
In Canada, both SapientNitro and Razorfish have offices in Toronto. Razorfish Toronto was created in 2014 when Publicis integrated the Toronto office of Nurun – which had been purchased by Publicis from Quebecor earlier the same year –  into the Razorfish network and rebranded it. SapientNitro established its Canadian presence in 2000. A spokesperson from Razorfish says it has yet to be decided what the regional management structure of the new agency will look like, but that there were no immediate plans to change the leadership structures or to consolidate the agency offices in Canada, at least for the time being.
The merger is part of Publicis Groupe's ongoing "power of one" strategy, where its agencies operate more as part of one large group rather than several independent networks.
The merger has come with a number of leadership changes. Allan Herrick, previously CEO of Publicis.Sapient, is now chairman and will focus on strategy and market development at the Publicis Groupe level, as well as advising client CEOs and boards on digital transformation.
Meanwhile, Alan Wexler and Chip Register have been named co-CEOs of Publicis.Sapient, taking on responsibility for day-to-day operations. Wexler, previously CEO of SapientNitro, has now taken on responsibilities as CEO of SapientRazorfish, while Register will continue in his role as CEO of Sapient Consulting. He will also lead a "combined global practice and delivery structure" for the tech and digital consulting practice, according to Publicis.
Current Razorfish CEO Shannon Denton will take the role of chief strategy officer for SapientRazorfish and will also head global practices for Publicis.Sapient. Nigel Vaz, global chief strategy officer for Sapient, is assuming responsibility for an integrated management team in Europe and Asia, with Register and Wexler co-leading in North America.
Those management changes are effective immediately, though the new operating model for Publicis.Sapient is effective January 2017.
Publicis Groupe currently earns 54% of its revenue through digital, the holding co. noted in its release, and it has a stated goal of reaching 60% by 2018.
Featured image via Shutterstock