Canadian retail slowed in third quarter
A new analysis also shows e-commerce has made up just a small percentage of total retail sales so far this year.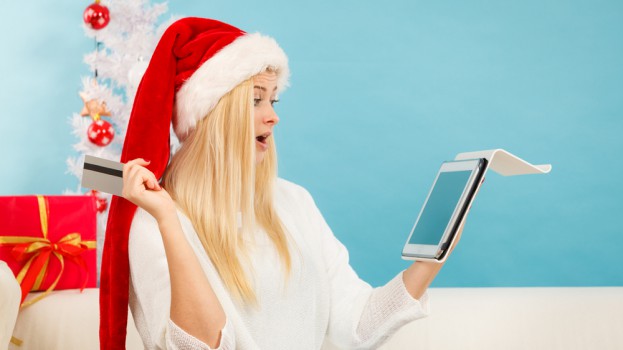 Canadian retail sales growth performed respectably in the third quarter of 2016, but they appear to be softening compared to the rest of the year as consumers head towards the holiday shopping season, according to a new analysis based on recent Statistics Canada figures.
Total retail sales were up 3% in September and 2% for all of Q3 compared to the same periods last year, consultant Ed Strapagiel reports. While that is a slight improvement on recent numbers, he points out that the three-month growth trend is once again tracking below the growth for the year-to-date, and that the quarterly growth has again fallen compared to previous quarters (sales growth was 5.6% in Q1 and 3.8% in Q2). This trend suggests that retail sales will continue to get softer heading into the holiday months.
Store merchandise sales, which have generally been strong through most of the year and continues to out-perform other sectors, are beginning to taper off heading into the holiday season. September sales growth was 4% with growth for all of Q3 at 3.4%, showing the growth rate beginning to fall off from where it was in Q1 (6.5%) and Q2 (4.6%).
Growth varied depending on the store category, with most hovering near the rate for the store merchandise sector as a whole, but shoe sales are currently the top-performing store category across sectors, with 10.9% growth in September and 9.5% growth in Q3. Building material and garden equipment stores also continue to perform well, with 6.7% growth in September and 7% for Q3. On the downside, sales were down at home furnishings stores (1.6%) and at jewellery, luggage and leather goods retailers (0.2%).
Sales at health and personal care stores continue to surge, posting 7.1% growth in September and 7.5% for all of Q3, the second-highest gain of any category. While sales at food and beverage stores grew by 3.1% in September – with 2.6% at grocery, 4.5% at convenience stores and 5.5% at beer and liquor stores – growth in the category was only 1.2% in the quarter as a whole.
Automotive sales are also beginning to see sales trail off, with the 3.1% sales growth in Q3 a far cry from the massive 15.2% growth the category saw in Q1. Car sales are also no longer strong enough to offset the declines at the gas pump; gasoline sales were down by 5.7% in Q3, sliding further from the 4.3% decline in Q2.
In its latest release, Statistics Canada also released numbers detailing product purchases made online from January to September of this year.
For the first nine months of 2016, e-commerce generated $8.12 billion in sales, or just 2% of total retail sales in Canada. Of that, $6.26 billion – or 77.2% of the total – came from "pure play" electronic retailers who lack a bricks-and-mortar presence, such as Amazon. That means $1.86 billion – or 22.8% – of e-commerce sales came from the e-commerce offering of bricks-and-mortar retailers.
These numbers do not include online purchases made by Canadians through retailers or sites based outside of the country. It also doesn't include goods and services sold online that wouldn't typically be sold by bricks-and-mortar retailers, like hotel accommodations, tickets, bill payments or registering for programs and events. The numbers were not broken down by product category, but previous studies suggest that consumers are less willing to make purchases online in certain categories that were included in the numbers, such as automotive or grocery.
Featured image via Shutterstock