The growing influence of Gen Z
A new survey suggests people under 17 already have a significant say in household purchase decisions.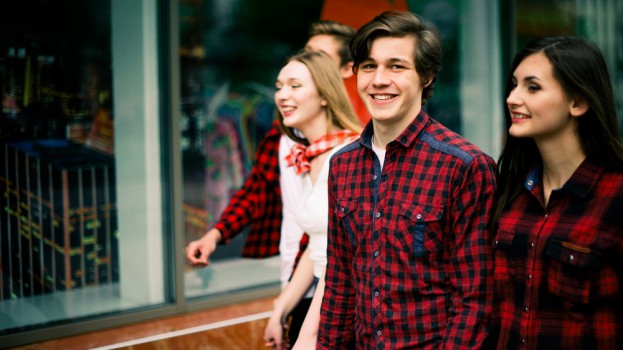 Generation Z might still be a few years away from having any major spending power of their own, but they already have a significant influence over their household purchase decisions, according to a new survey.
The survey, conducted by HRC Retail Advisory, polled 3,100 people from the U.S. and Canada from September to October.
Over 75% of children aged 10 to 17 said they have some level of influence over their parents' purchase, although just over 50% of the parents themselves said the same thing. Despite the disparity, more than half of parents confirmed the influence of their children over their buying is significant, and that influence becomes even more apparent when you break the numbers down by category.
The numbers between the groups were closest when it came to fashion. For clothing, 93% of Gen Z respondents said they had influence in the purchase decision, a figure confirmed by 82% of millennial parents and 86% of Gen X parents. Similarly, 90% of Gen Z said they had an influence over footwear purchases, which 76% of millennial parents and 79% of Gen Z parents agreed with. The numbers were similar to video game and console purchases, with 89% of Gen Z saying they had some kind of influence, compared to 75% of millennial parents and 77% of Gen Z.
Over three quarters of Gen Z said they had some influence on purchases made in the restaurant gift card, accessories and live entertainment categories, though just over half of parents agreed in all three areas. The amount of Gen Z respondents who thought they influenced purchases in jewelry, cell phone and beauty categories were in the 70% to 79% range, though the amount of parents who agreed was in the low 40% range – except when it came to phones, were half of Gen X parents agreed.
The survey results suggest that malls and shopping centres are still a regular destination for consumers, with 72% of Gen Z and millennial parents saying they visit one at least once a month. Millennial parents also tend to spend more time in a mall per trip than millennials without children, and visit slightly more stores when they go. Gen X parents with kids do favour short trips more than millennial parents, though they still do more visits over one hour than millennials without kids.
Outside of the family, friends still have the most influence over purchase decisions across demographics, though bloggers and YouTubers have an increasing influence for younger shoppers. At 83%, Gen X parents were the most influenced by friends, which dropped to 72% for millennials without kids, 68% for millennials with kids and 61% for the kids themselves. While only 5% of Gen X parents say they were influenced by bloggers and YouTubers, 13% of both Gen Z and millennials without kids said they were, as were 11% of millennial parents.
Checking social media during shopping is becoming increasingly prevalent, topping 50% when it came to millennials and Gen Z. While more adults checked Facebook while they shopped than Gen Z, kids outpaced their parents when it came to using YouTube, Instagram, Snapchat and Twitter (in order of popularity) while they shop.
Featured image via Shutterstock