Bleublancrouge launches BBR Studio
The agency's new internal production studio will give it greater control of the creative process.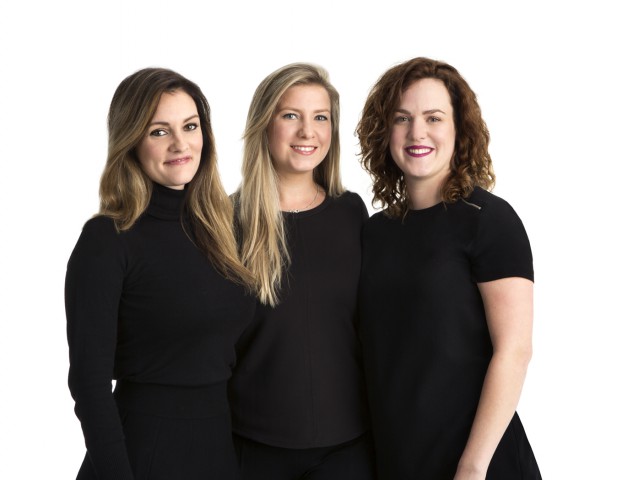 Pictured, left to right: Anne Saint-Laurent, Lisanne Auger-Bellemare and Justine Tremblay, production managers at the new BBR Studio.
Bleublancrouge has announced the launch of a new, in-house production studio dubbed BBR Studio, as well as the leadership team that will guide its work.
BBR Studio is being led by Ève Mathieu, VP of production at Bleublancrouge, who has been overseeing the production staff since joining the agency in 2007. Having in-house production that can create online and offline content across disciplines and platforms is meant to help Bleublancrouge exert greater control over the execution of its client projects.
"Production methods have come a long way in the last few years and taking care of all the steps in the process from start to finish gives us 100% control of the finished product," Mathieu said in a press release. "We craft our own creative ideas, and we have the know-how to magnify them."
BBR Studio has brought three producers from Bleublancrouge on to the new studio's leadership team as production managers: multi-platform producers Anne Saint-Laurent and Justine Tremblay, as well as print producer Lisanne Auger-Bellemare. Saint-Laurent joined the agency in 2009, while Auger-Bellemare joined in 2013 followed by Tremblay in 2014.
In October, Bleublancrouge and holding company Groupe Police announced a number of changes, including a new office in Toronto and new president in its home base of Montreal.
Photo credit: Guillaume Mérineau